Results and Scorers:
RESULTS: 2022 NSWRL Sydney Shield Round 19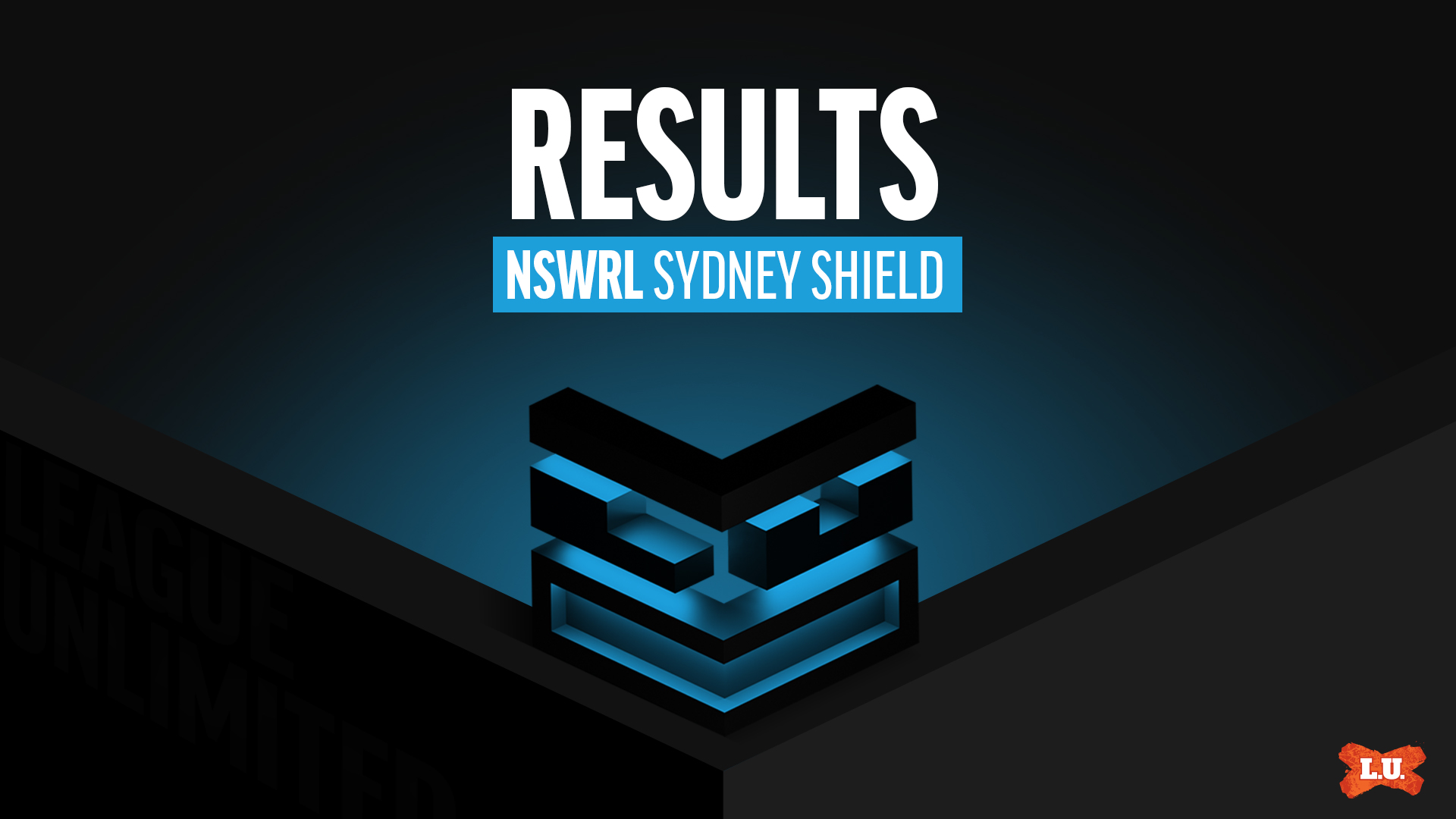 All the results and scorers from the nineteenth and final round.
All listed times are AEST (NSW/QLD/VIC/ACT).
---
RELATED: See the full list of 2022 NSWRL Sydney Shield Draw and Results.
---
Moorebank Rams 24 Sydney Roosters 38
Venue: Hammondville Oval, Moorebank
Date: Saturday 6 August 2022 at 6:30pm
Moorebank Rams (24)
Tries: Compton Fuatimau 2, Kaylib Savage, Montel Sione Lisala
Goals: Kaylib Savage 4
Sydney Roosters (38)
Tries: Jack Kenny 2, Jack Smith 3, Angus Fahey, Tevita Masima
Goals: Tyler Colley 3, Tevita Masima 2
---
Penrith Brothers 62 Ryde-Eastwood Hawks 10
Venue: Parker Street Oval, Penrith
Date: Sunday 7 August 2022 at 3:00pm
Penrith Brothers (62)
Tries: Ayden Leyshon 4, Siaosi Sisifa 2, Warren Smith, Jordan Main, Frank Toomalatai, Sione Tuipulotu, Jermaine Ma'u, Joshua Smith
Goals: Jermaine Ma'u 4, Jared Farkas 3
Ryde-Eastwood Hawks (10)
Tries: Awishkar Gnyawali, 1 x TBC
Goals: Laurence Zarounas 1
---
Hills Bulls, St Marys and Wentworthville United had a bye this round.
---
RELATED: Click here to view the final NSWRL Sydney Shield ladder.