Results and Scorers:
RESULTS: 2022 QRL Hostplus Cup Round 18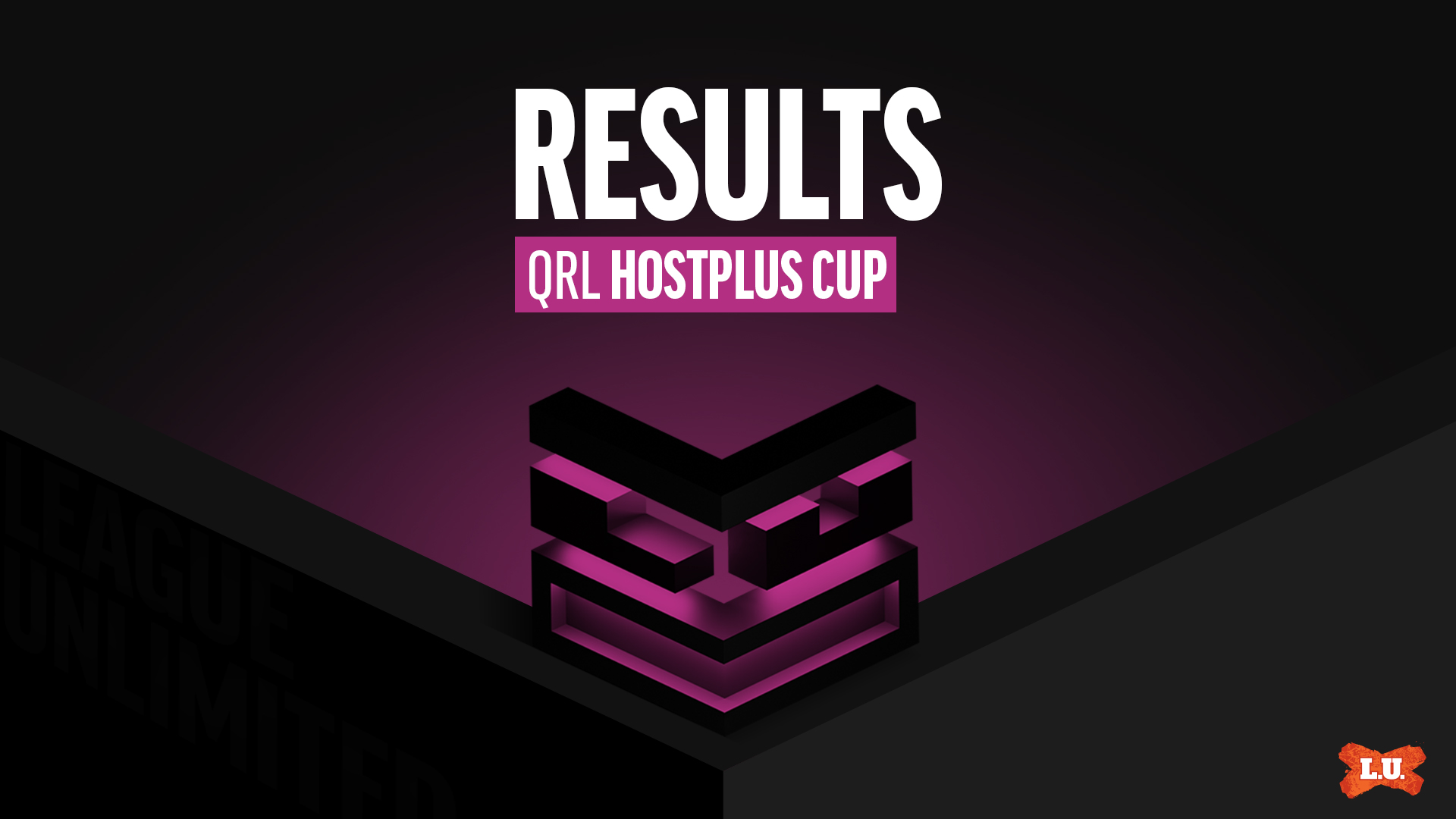 All the results and scorers from the eighteenth round.
All listed times are AEST (NSW/QLD/VIC/ACT).
---
RELATED: See the full list of 2022 QRL Hostplus Cup Draw and Results.
---
PNG Hunters 23 Townsville Blackhawks 23
Venue: Bycroft Oval, Runaway Bay
Date: Saturday 13 August 2022 at 3:00pm
PNG Hunters (23)
Tries: Benji Kot 2, Solo Wane, Kitron Laka
Goals: Kingstimer Paraia 3
Field Goals: Kingstimer Paraia 1
Townsville Blackhawks (23)
Tries: Tom Chester 2, Kulikefu Finefeuiaki, Jaymon Moore
Goals: Zac Laybutt 3
Field Goals: Jake Bourke 1
---
Brisbane Tigers 20 Sunshine Coast Falcons 24
Venue: Totally Workwear Stadium, Coorparoo
Date: Saturday 13 August 2022 at 3:00pm
Brisbane Tigers (20)
Tries: Tony Pellow, Solomona Faataape, Bernard Gregorius, Jayden Nikorima
Goals: Darren Nicholls 2

Sunshine Coast Falcons (24)
Tries: Young Tonumaipea 2, Luke Polselli, Ryan Turner
Goals: Tyson Smoothy 4

---
Ipswich Jets 26 Wynnum Manly Seagulls 18
Venue: North Ipswich Reserve, North Ipswich
Date: Saturday 13 August 2022 at 5:00pm
Ipswich Jets (26)
Tries: Lachlan Cooper, Rhys Jacks, Ratu Jope Rotavisoro, Gerome Burns, Dominic Macumboy
Goals: Ngangarra Baker 4

Wynnum Manly Seagulls (18)
Tries: Harrison Graham, Zac Hosking, Ben Farr, Dredin Sorensen
Goals: Ben Farr 1

---
Northern Pride 18 Tweed Seagulls 24
Venue: Barlow Park, Cairns
Date: Saturday 13 August 2022 at 5:30pm
Northern Pride (18)
Tries: Will Partridge 2, Brendan Frei
Goals: Will Partridge 3

Tweed Seagulls (24)
Tries: Scott Galeano 3, Jamayne Isaako
Goals: Lindon McGrady 3, Jamayne Isaako 1

---
Mackay Cutters 38 Burleigh Bears 34
Venue: BB Print Stadium Mackay
Date: Sunday 14 August 2022 at 1:00pm
Mackay Cutters (38)
Tries: Kyle Krisanski-Kennedy 2, Kane Bradley, Gehamat Shibasaki, Adam Cook, Ross Bella
Goals: Adam Cook 6
Burleigh Bears (34)
Tries: Alofiana Khan-Pereira 4, Tristan Powell, Taine Tuaupiki
Goals: Josh Rogers 4
---
Central Qld Capras 10 Norths Devils 17
Venue: Browne Park, Rockhampton
Date: Sunday 14 August 2022 at 2:10pm
Central Qld Capras (10)
Tries: Tyler Szepanowski, Lachlan Hunter
Goals: Trey Browne 1
Norths Devils (17)
Tries: Jayden Corrigan 2, Jack Ahearn
Goals: Connor Broadhurst 2
Field Goals: Jack Ahearn 1
---
Souths Logan Magpies 22 Redcliffe Dolphins 34
Venue: Davies Park, West End
Date: Sunday 14 August 2022 at 3:00pm
Souths Logan Magpies (22)
Tries: Denzel Samoa, Jack Smith, Jake Elmore, Jordan Pereira
Goals: Tristan Sailor 3
Redcliffe Dolphins (34)
Tries: Trai Fuller 3, Sam Elliott, Adam Pompey, Valynce Te Whare, Jeremiah Simbiken
Goals: Bryce Donovan 3
---
RELATED: Click here to view the current QRL Hostplus Cup ladder.