Late Mail:
The Late Mail: Broncos v Eels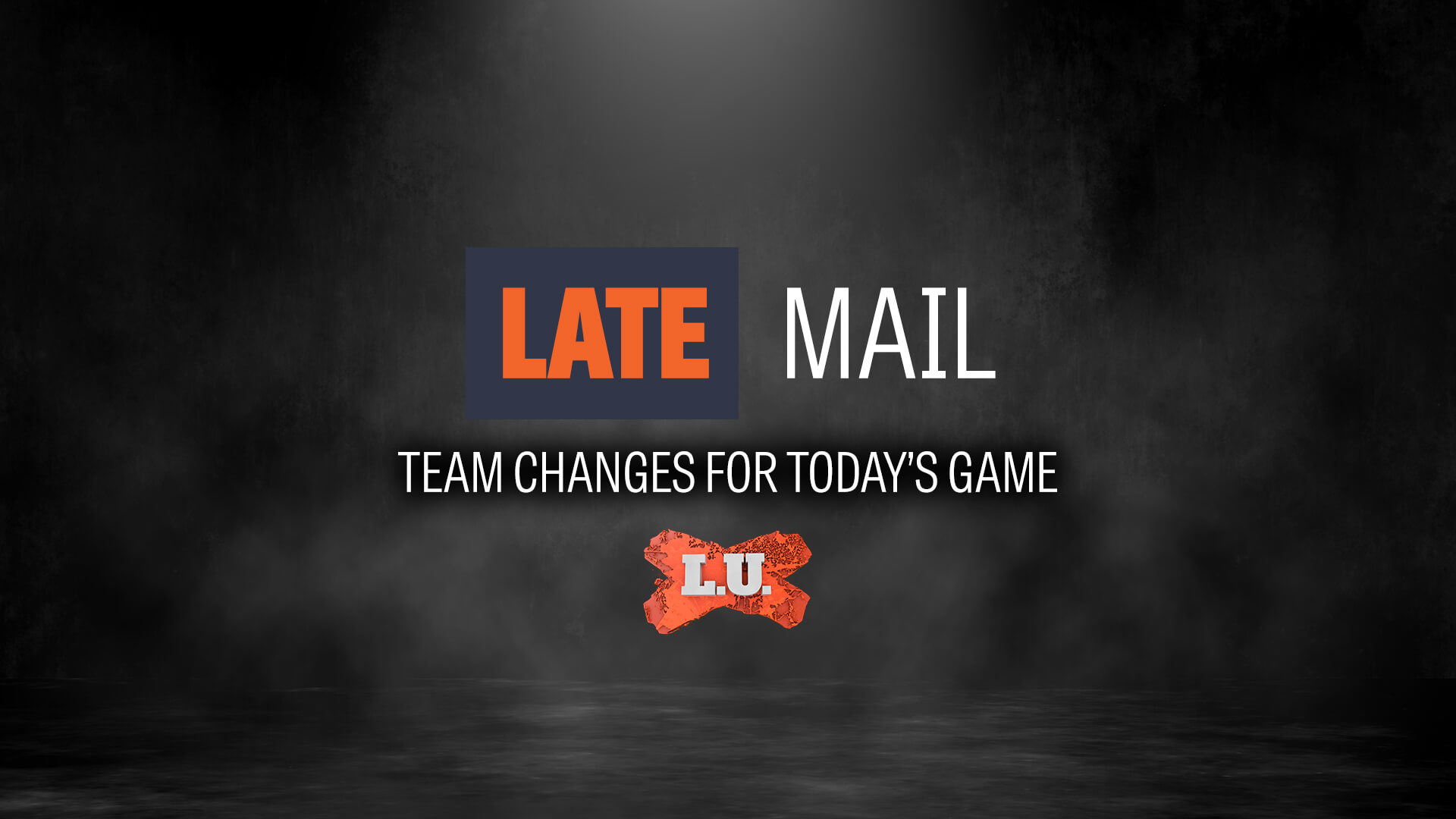 Brisbane Broncos v Parramatta Eels
Position changes all over the shop for both sides as the Broncos have moved Amber Hall from the second row to prop, Hannah Larson in jersey 15 to the second row, Sophie Holyman in 16 to lock; Chelsea Lenarduzzi drops to the bench whilst Nita Maynard in 19 comes into the side. Paige Parker is the reserve.
Still just waiting a confirmed 17 for Parramatta. 
UPDATED: Filomina Hanisi and Seli Mailangi have been dropped to the bench for the Eels with Kennedy Cherrington starting at prop and Brooke Anderson in the dummy half role; Najvada George and Rima Butler come onto the bench; Abbi Church is the reserve for Parra.
---
---
Brisbane Broncos
1. Hayley Maddick 2. Julia Robinson 3. Jaime Chapman 4. Shenae Ciesiolka 5. Emily Bass 6. Tarryn Aiken 7. Ali Brigginshaw 8. Annetta Nuuausala 9. Jada Ferguson 12. Amber Hall 11. Jasmine Fogavini 15. Hannah Larsson 16. Sophie Holyman 14. Amy Turner 10. Chelsea Lenarduzzi 17. Brianna Clark 19. Nita Maynard 18. Paige Parker
Parramatta Eels
1. Gayle Broughton 2. Zali Fay 3. Tiana Penitani 4. Rikeya Horne 5. Cassey Tohi-Hiku 6. Ash Quinlan 7. Tayla Preston 14. Kennedy Cherrington 21. Brooke Anderson 10. Ellie Johnston 11. Christian Pio 12. Vanessa Foliaki 13. Simaima Taufa 8. Filomina Hanisi 9. Seli Mailangi 19. Najvada George 22. Rima Butler 18. Abbi Church
---