Results and Scorers:
RESULTS: 2022 Betfred Championship Playoffs Week 1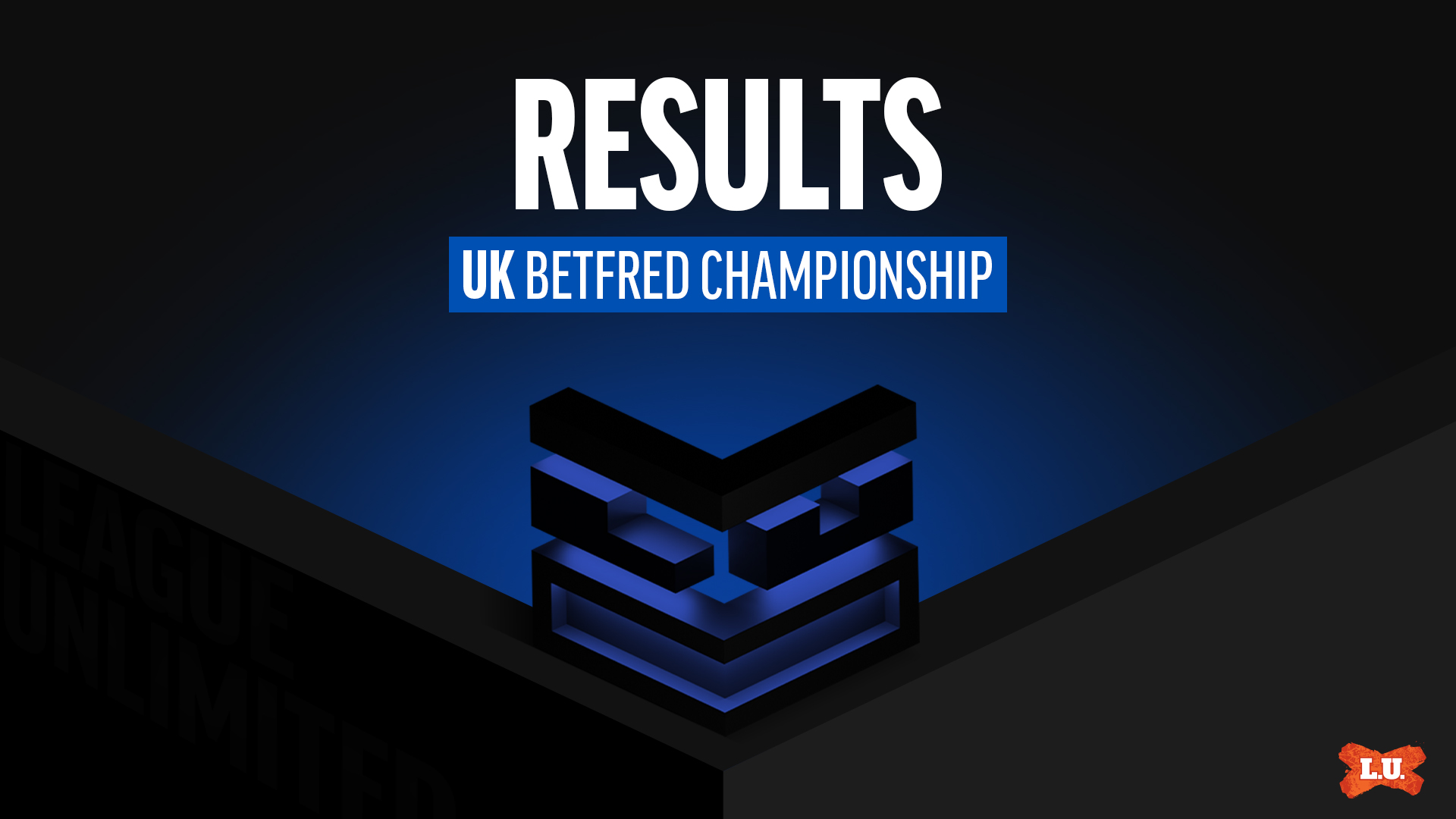 All the results and scorers from the first weekend of playoffs.
All listed times are AEST (NSW/QLD/VIC/ACT).
---
RELATED: See the full list of 2022 Betfred Championship Draw and Results.
---
Barrow Raiders 8 Batley Bulldogs 18
Venue: Matt Johnson Prestige Stadium, Barrow
Date: Monday 19 September 2022 at 12:00am
Barrow Raiders (8)
Tries: Ellis Gillam
Goals: Ryan Shaw 2
Batley Bulldogs (18)
Tries: Alistair Leak 2, Johnny Campbell
Goals: Tom Gilmore 3
Barrow are eliminated while Batley progress to face Featherstone at Millennium Stadium in a semi final next Sunday.
---
Halifax Panthers 24 York City Knights 26
Venue: The Shay Stadium, Halifax
Date: Monday 19 September 2022 at 2:30am
Halifax Panthers (24)
Tries: Lachlan Walmsley 3, Ben Kavanagh
Goals: Joe Keyes 4
York City Knights (26)
Tries: Joe Brown, Will Jubb, Liam Harris, Levi Edwards
Goals: James Glover 5
Halifax are eliminated while York will face minor premiers Leigh in a semi final next Sunday at Leigh Sports Village.
---
RELATED: Click here to view the final Betfred Championship ladder.