Late Mail:
The Late Mail: Roosters v Eels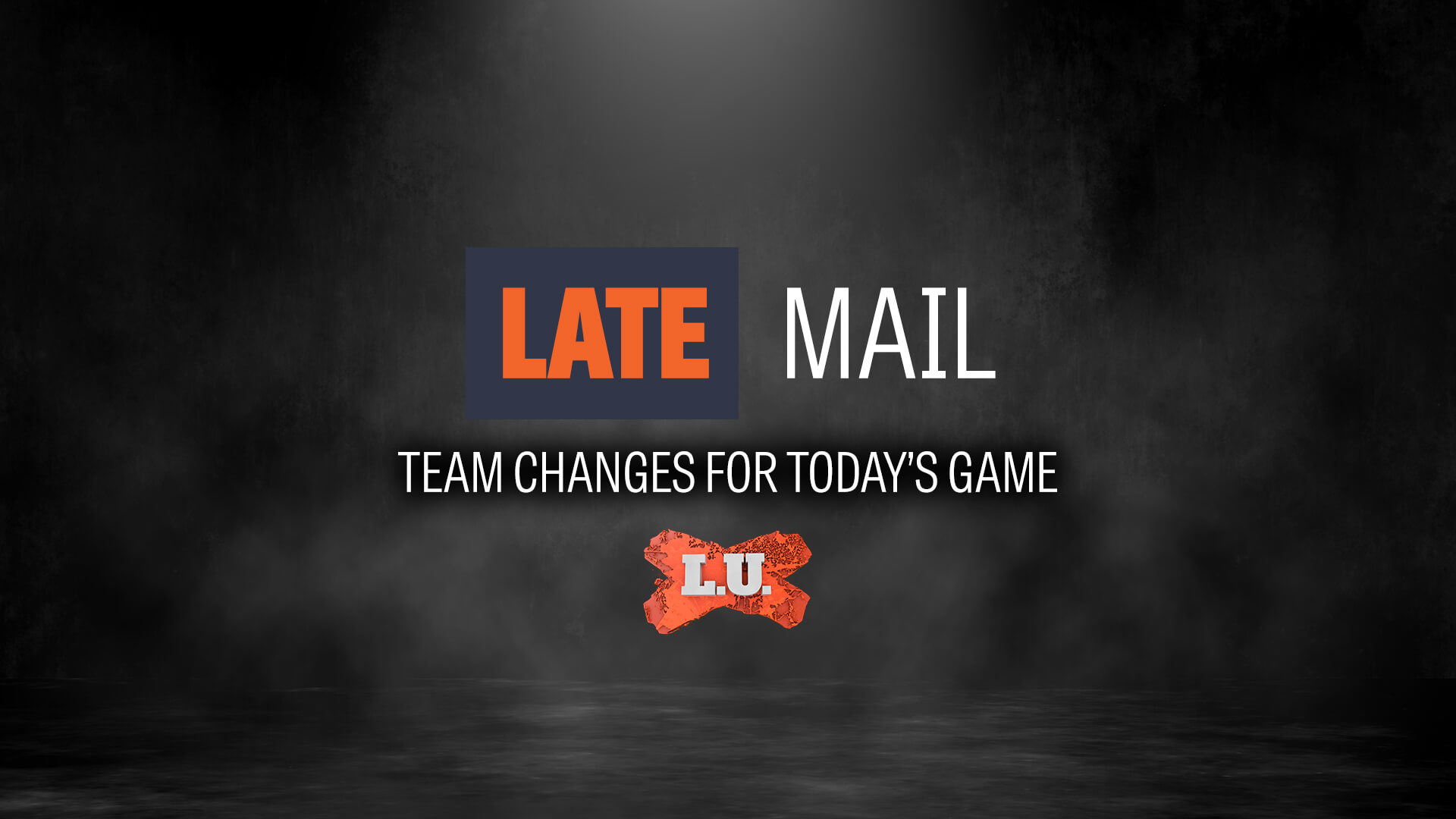 Sydney Roosters v Parramatta Eels
Sydney Roosters: The Roosters are 1-17 with Joeli Morris the 18th player on the pine for John Strange to activate if neccessary.
Parramatta Eels: Hansini and Mailangi have been dropped to the bench with Cherrington and Anderson starting for Dean Widders. Jean-Kennard is the 18th player.

---
---
Sydney Roosters
1. Sam Bremner 2. Leianne Tufuga 3. Jessica Sergis 4. Isabelle Kelly 5. Jayme Fressard 6. Zahara Temara 7. Raecene McGregor 8. Sarah Togatuki 9. Destiny Brill 10. Mya Hill-Moana 11. Shaniah Power 12. Olivia Kernick 13. Keilee Joseph 14. Jocelyn Kelleher 15. Shawden Burton 16. Kalosipani Hopoate 17. Otesa Pule 18. Joeli Morris
Parramatta Eels
1. Gayle Broughton 2. Zali Fay 21. Abbi Church 4. Rikeya Horne 5. Cassey Tohi-Hiku 6. Ash Quinlan 7. Tayla Preston 14. Kennedy Cherrington 15. Brooke Anderson 10. Ellie Johnston 11. Christian Pio 12. Vanessa Foliaki 13. Simaima Taufa 8. Filomina Hanisi 9. Seli Mailangi 16. Najvada George 22. Rima Butler 18. Ruby-Jean Kennard
---