Late Mail:
The Late Mail: Australia v New Zealand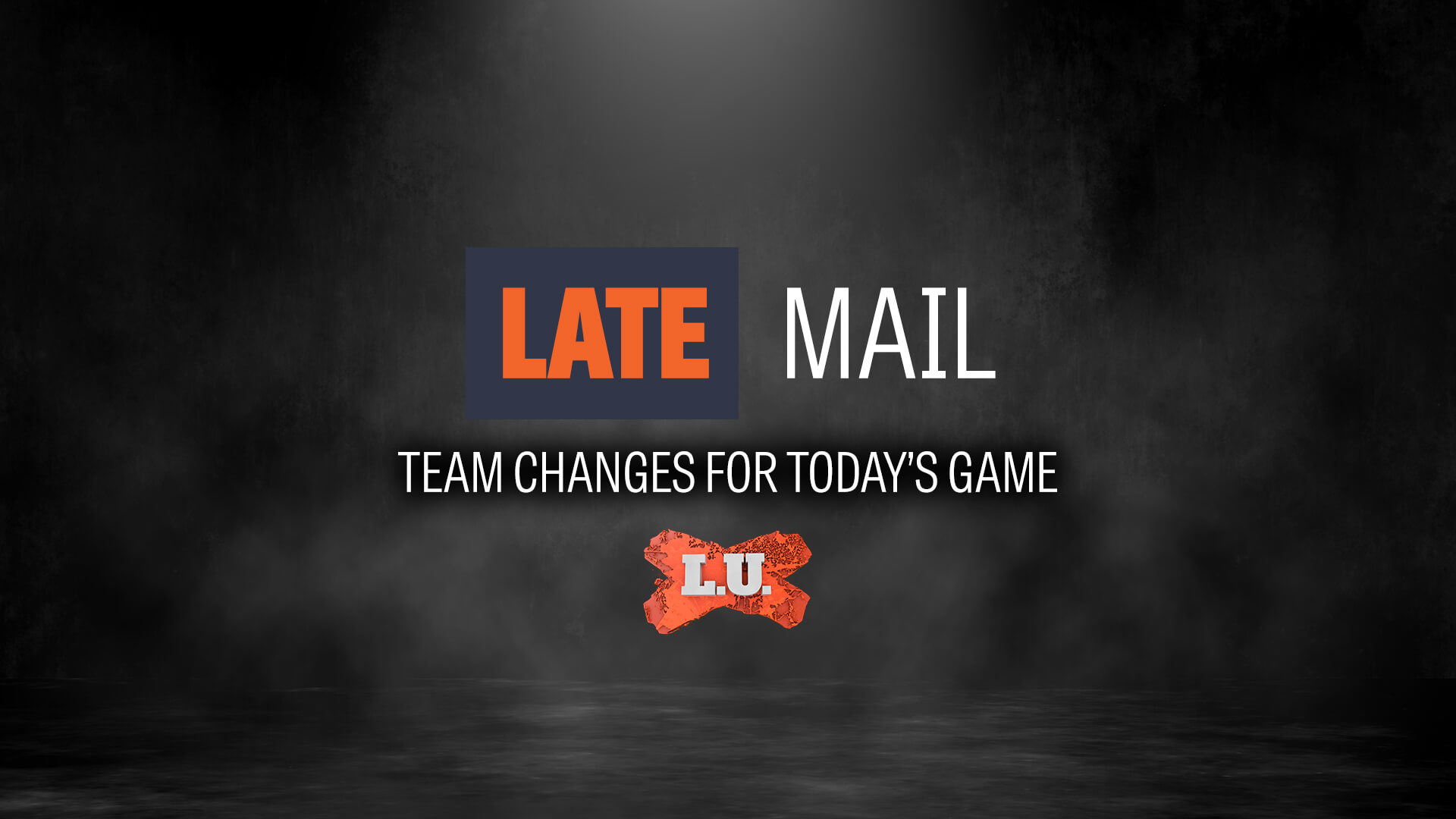 Australia Women v New Zealand Women
Jilaroos: Late change to the forward pack with Kennedy Cherrington set to start this afternoon. Catilin Johnston shifts back to the bench.

Kiwi-Ferns: They are as per program, the same side that defeated England in the semi-finals.

---
---
Australia Women
2. Sam Bremner 24. Evania Pelite 5. Isabelle Kelly 11. Jessica Sergis 10. Julia Robinson 12. Tarryn Aiken 3. Ali Brigginshaw 16. Kennedy Cherrington 8. Keeley Davis 23. Shannon Mato 1. Kezie Apps 18. Yasmin Clydsdale 4. Simaima Taufa 6. Emma Tonegato 13. Shaylee Bent 14. Lauren Brown 20. Caitlan Johnston 9. Holli Wheeler
New Zealand Women
1. Apii Nicholls 3. Autumn-Rain Stephens-Daly 24. Mele Hufanga 4. Page Mcgregor 5. Madison Bartlett 15. Abigail Roache 7. Raecene McGregor 23. Brianna Clark 9. Krystal Rota 10. Annetta Nuuausala 11. Roxy Murdoch 12. Amber Hall 13. Georgia Hale 8. Mya Hill-Moana 14. Nita Maynard 17. Christyl Stowers 18. Otesa Pule 16. Charlotte Scanlan
---