Team Lists:
NRLW TEAMS - 2023 Grand Final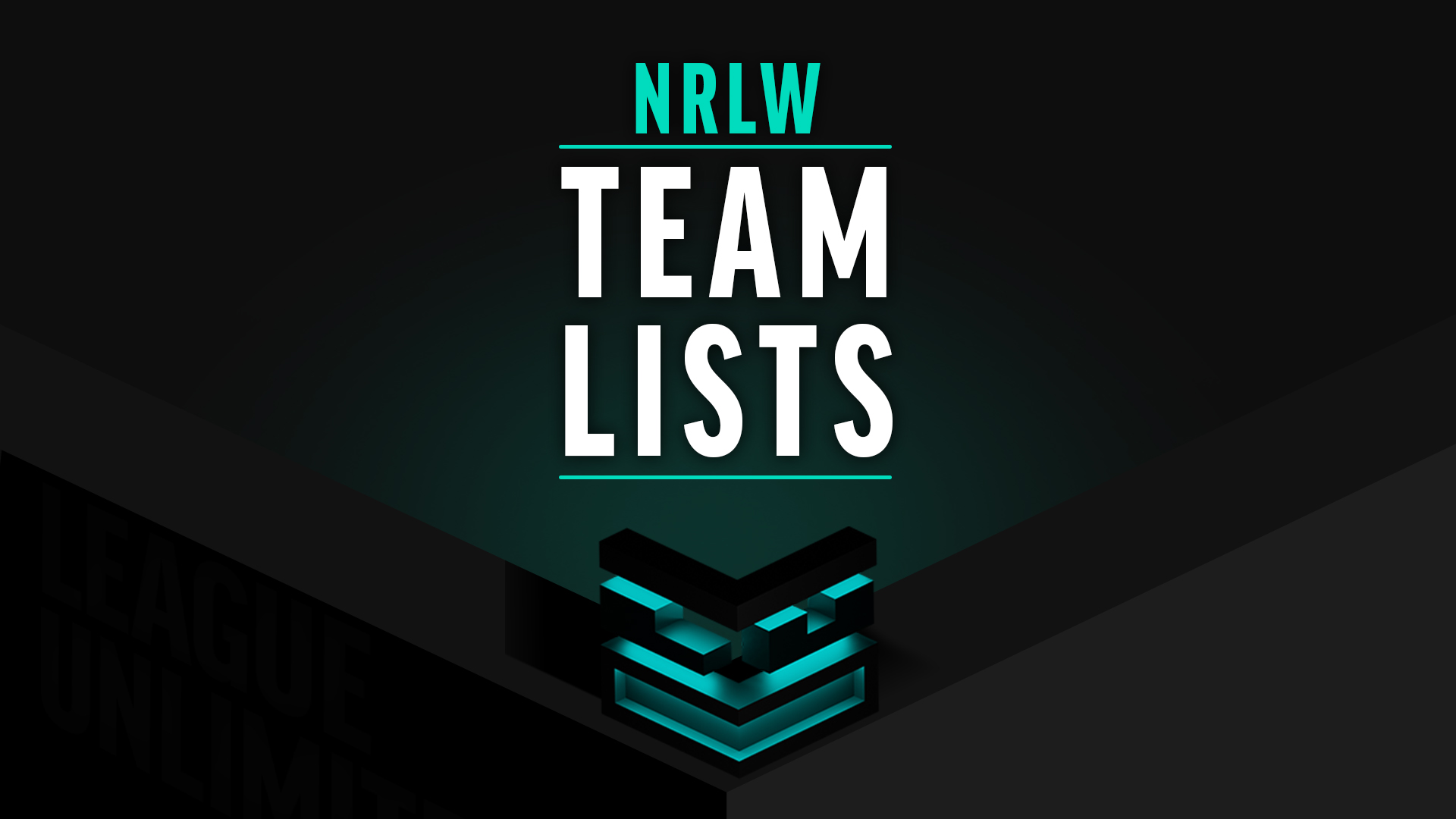 It's Teamlist Tuesday - get the NRLW teamlists and officials here from 4pm Tuesday, with updated squads and late mail across as the match approaches.
Here's what to expect:
Tuesday afternoon: match official appointments
Tuesday 4pm: squad lists released
24 hours from kickoff: squad update (squads reduced to 19 players)
One hour from kickoff: final lineups (17 players plus one reserve)
All times are listed in AEDT (NSW/VIC/ACT). Variations on kickoffs in other time zones are shown where appropriate.
Match is broadcast on the Nine Network and Fox League (check guides for channels) and streamed on 9Now and Kayo Sports.
Click here for teamlists across all grades including NRL, NSWRL, QRL and squads from the UK.
Twitter: Follow @LeagueUnlimited
Facebook: Like LeagueUnlimited - NRL & Rugby League News
---
2023 NRLW Grand Final


Newcastle Knights v Gold Coast Titans
Sun October 1 2023, 3:55pm at Accor Stadium, Sydney Olympic Park / Wanngal

\
1. Tamika Upton 2. Sheridan Gallagher 3. Shanice Parker 4. Abigail Roache 5. Jasmine Strange 6. Georgia Roche 7. Jesse Southwell 8. Tayla Predebon 9. Olivia Higgins 10. Caitlan Johnston 11. Laishon Albert-Jones 12. Yasmin Clydsdale 13. Hannah Southwell 14. Nita Maynard 15. Tiana Davison 16. Kayla Romaniuk 17. Rima Butler 18. Jacinta Carter
Squad named: Unchanged

Squad update: 20. Felila Kia, 21. Tamerah Leati and 22. Jayde Herdegen omitted. Carter and Moran remain in the squad for the defending champs.
Late mail: 1-17, Carter is 18th player with 19. Caitlin Moran cut.


1. Evania Pelite 2. Karina Brown 3. Jaime Chapman 4. Niall Williams-Guthrie 5. Destiny Mino-Sinapati 6. Chantay Kiria-Ratu 7. Lauren Brown 8. Shannon Mato 9. Brittany Breayley-Nati 10. Jessika Elliston 11. Zara Canfield 12. Shaylee Bent 13. Georgia Hale 14. Sienna Lofipo 15. Stephanie Hancock 16. Rilee Jorgensen 17. Dannii Perese 18. Taliah Fuimaono
Squad named: Unchanged
Squad update: 20. Laikha Clarke, 21. Hailee-Jay Maunsell and 22. Emily Bass omitted. Fuimaono remains an outside chance of returning as she is in the reserves along with Phillips. 
Late mail: 1-17. Fuimaono is 18th player with 19. Kaitlyn Phillips omitted.
Referees: Belinda Sharpe;Sideline Officials: Rochelle Tamarua, Mitchell Currie;Video Referees: Kasey Badger;
---