Team Lists:
TEAMLISTS: NSWRL Ron Massey Cup - 2021 Round 2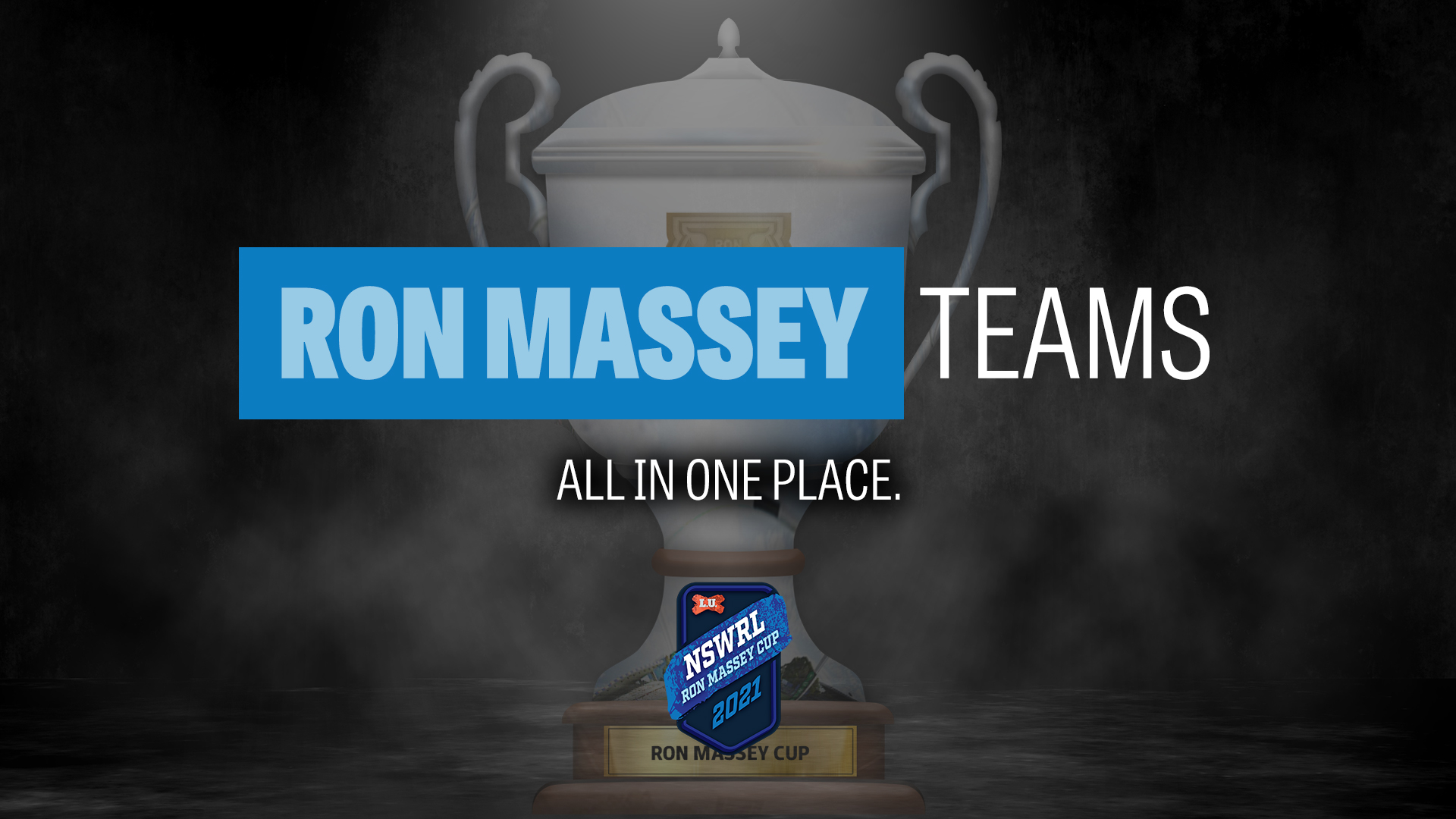 It's Teamlist Tuesday for Round 2 of the 2021 NSWRL Ron Massey Cup! Every Tuesday, the full teams for each #RMCup round will be posted right here!
This round was originally scheduled to take place on March 20-21 but was postponed due to major weather events in Sydney. All matches were rescheduled for 24-27 June.

All times are listed in AEDT (NSW/VIC/ACT) unless otherwise noted.
Twitter: Follow @LeagueUnlimited
Facebook: Like LeagueUnlimited - NRL & Rugby League News
---
---

3. Tomasi Vunicagi 4. Ratu Inoke Vasuturaga 5. Josua Waqavesi 6. Mosese Qionomacawa 7. Waisale Nayavucere 8. Ratu Turagaca 9. Penioni Tagituimua 11. Maika Serulevu 13. Salimoni Nasoki 16. Ropate Tobe 17. Tomasi Vakadranu 18. Josaia Raboiliku 20. Malakai Kovekalou 21. Pio Seci 22. Penaia Leveleve 23. Manasa Kalou 25. Sunia Naruma 26. Akuila Tavakaturaga

30. Damon Smith 31. Blake Clayton 32. Shaun Fitzgerald 33. Bilal Maarbani 34. Kane Allan 35. Gus Garzaniti 36. Kelsey Coakes 37. Nathan Kegg-King 38. Lufusi Vea Tapaatoutai 39. Lewis Afeaki 40. Sam Radovu 41. Toni Tupouniua 42. Reed Izzard 43. Tyrell Neiufi 44. Alex Seve 45. Eddie Ene 46. Kenny Soumpholphakdy 47. Damon Smith
Referees: Nathan Loveday;Sideline Officials: Nick Beashel, Adam Reid;

---
Referees: Jake Sutherland;Sideline Officials: Tom Stindl, Mitchell Stone;

---

1. Kieren Moss 2. Jaimon Wormleaton 3. Roman Ioelu 4. Isaac Williams 5. Jalen Reweti 6. Ryan Franks 7. Kamren Cryer 8. Vincent Rennie 9. Harry Leddy 10. Mitchell Butfield 11. Jack Miller 12. Cleveland McGhie 13. Rydge Smith 14. Riley Cheshire 15. Matthew Price 18. Toby Huxley 19. Harrison Leonard

Lineup TBC
Referees: Damian Brady;Sideline Officials: Luke Saldern, Liam Nicholls;

---

Lineup TBC

1. Daniel Brown 2. Ethan Mcpherson 3. Geoff Daniela 4. Ray Lesoa 5. Luke Nadurutalo 6. Adam Fearnley 7. Anthony Layoun 8. Sam McKendry 9. Trent Toelau 10. Alec Susino 11. George Tsikrikas 12. Matt Stimson 13. Anton Iaria 14. Joey Tramontana 15. Samuel McGregor 16. Alexander Myles 17. Thomas Romer 18. Chris Aunese-Scanlan
Referees: Tom Cambourn;Sideline Officials: Mark Bohan, Mitchell Stone;

---

Lineup TBC
1. Mitchell Francis 2. Kieran Wyld 3. Dane Francis 4. Johnny Mitsias 5. Alvin Maungatti 6. Brock Pelligra 7. Kurtis Preece 8. Kell O'Brien 9. Daniel Petralia 12. John Trimboli 11. Ronny Palumbo 16. Jak Cannell 13. Jake Kambos 17. Mitch Zampetides 21. James Mirceski 26. Jacob Van Zanden 17. AJ Sausoo
Referees: Cameron Turner;Sideline Officials: Tim Hannon, Billy Greatbatch;
---