Team Lists:
TEAMLISTS: NSWRL U19 SG Ball Cup - 2021 Finals Week 1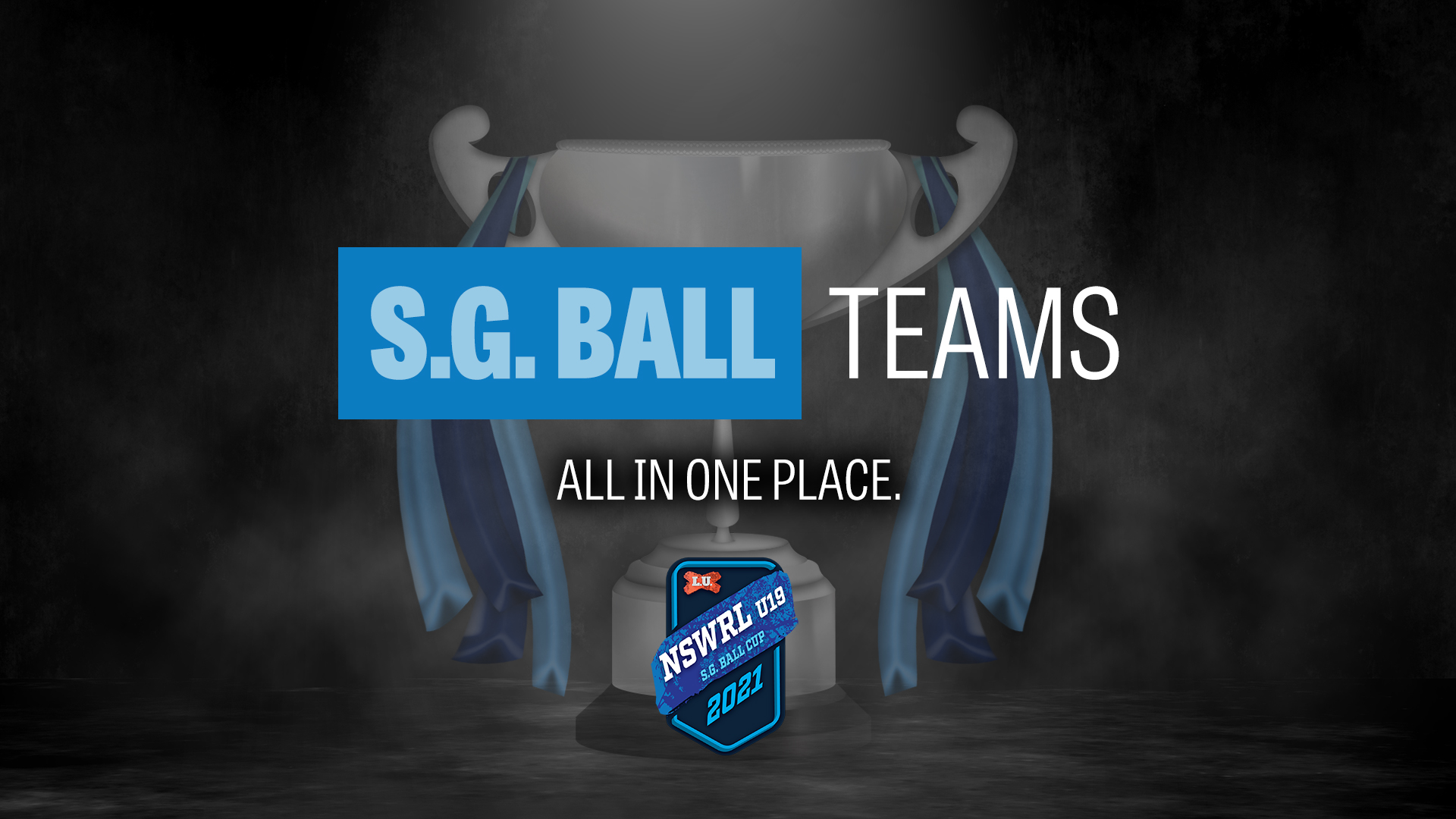 We've arrived at the Finals Series for the NSWRL U19 SG Ball Cup. Week 1 Elimination Finals are up - get the teams and officials here.
Winners go through to face the top two in next week's Semi Finals.
All times are listed in AEST (NSW/QLD/VIC/ACT) unless otherwise noted.
Twitter: Follow @LeagueUnlimited
Facebook: Like LeagueUnlimited - NRL & Rugby League News
---

1. Deijion Leugaimafa 2. Carson Kaho 3. Josiah Karapani 4. Faresa Palu 5. Evan Manning 6. Dion Teaupa 7. Aaron Kurnoth 8. Davvy Moale 9. Romano Cook 10. Isaiah Vailalo 11. Louis Grossemy 12. Dranza Hawe-De-Thierry 13. Tallis Duncan 14. Archie Donnelly 15. Etuate Laui 16. Oscar Mezzomo 17. Harley Lester 18. Drey Mercy 19. Braydon Jang 20. Liam Tonpi

1. Trey Barlow 2. Alexander Lobb 3. Benjamin Lavender 4. Brandon Morkos 5. Cooper Roberts 6. Junior Amone 7. Tyrone Roberts 8. Bryce Magnone 9. Riley Wooden 10. Thomas Phillips 11. Jackson Shereb 12. Travis Barrett-Hancock 13. Joshua Coric 14. Viliami Mahe 16. Clive Brett 17. Trent Griffiths 18. Syddarys Cassidy 20. Jack Bostock
Referees: Brandon Mani;Sideline Officials: Corey Fisher, Gage Miles;
---
4th v 5th


Canberra Raiders v Canterbury-Bankstown Bulldogs
Sat April 17 2021, 2:30pm at HE Laybutt Sporting Complex

1. Jack Sandford 2. Xavier Savage 3. Deakin Bright 4. Joshua Billing 5. Michael Asomua 6. Mitchell Spencer 7. Sione Moala 8. Mitchell Prest 9. Toby Thorburn 11. Noah Saddler 12. Clay Webb 13. Trey Mooney 14. Connor Williams 15. Loghan Lewis 16. Blake Martin 21. Wilson Hamblin 22. Joshua Pokoney 23. Caleb Esera

1. Cameron Lawrence 2. Louie Yehia 3. Eli Clark 4. Diego Bravo-Graham 5. Brendon Tapuai 6. Khaled Rajab 7. Joseph O'neill 8. Jack Todd 9. Danny Ghantous 10. Bayley Cox 11. Lleyton Borg 12. Charlie Lennon 13. Lipoi Hopoi 14. Lachlan Vale 15. Omar Yaghi 16. William Tuitupou 17. Solomon Akama 19. Bilal Yazici 20. Kai Brady 21. Hayden Essery 22. Ezra Howe
Referees: Micheal Ford;Sideline Officials: Jake Walsh, Ethan Murray;
---