Team Lists:
TEAMLISTS: NSWRL Sydney Shield - 2021 Round 2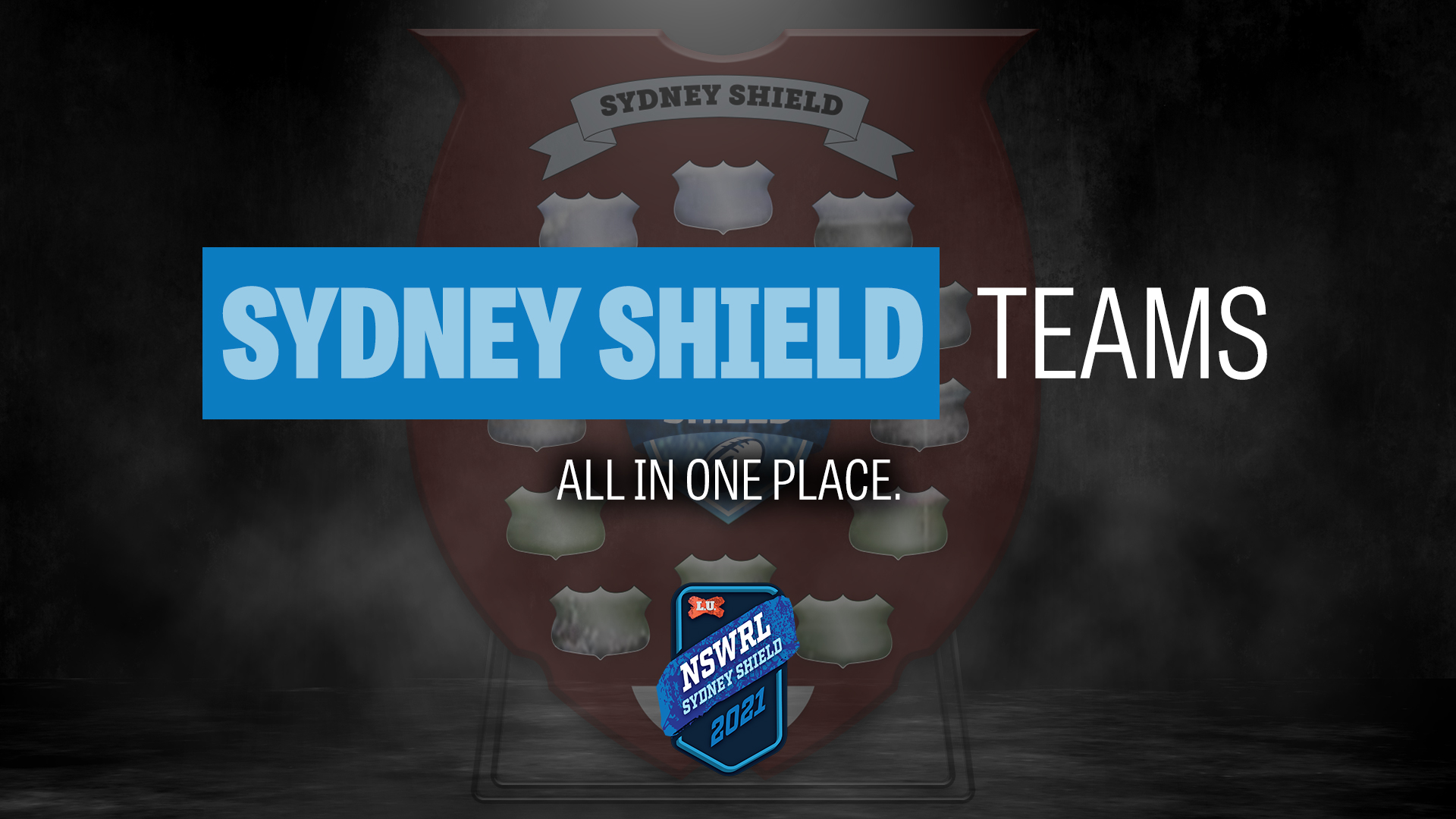 It's Teamlist Tuesday for Round 2 of the 2021 NSWRL Sydney Shield! Every Tuesday, the full teams for each #SydneyShield round will be posted right here!
Note: matches were originally scheduled for 20-21 March but were postponed due to a major weather event in Sydney. One was rescheduled for mid-May while others were played on the Rep weekend in June.
All times are listed in AEDT (NSW/VIC/ACT) unless otherwise noted.
Twitter: Follow @LeagueUnlimited
Facebook: Like LeagueUnlimited - NRL & Rugby League News
---
---

1. Jake Pickering 2. Andrew Halstead 3. Rhys Wolloghan 4. Daylen Meredith 5. Aaron Fogarty 6. Willie Bishop 7. Wesley Sefuiva 8. Jackson Williams 9. Jamie Buhrer 10. Steven Tavita 11. Lachlan Armstrong 12. Daniel Martin 13. Giuseppe Plati 14. Jonathon Palau 15. Andrew Layton 16. Nicholas Bilsborough 17. Mackenzie Northcote 19. Ryan Fletcher

1. Riki Willie 2. Keti Nanai 3. Vaipuna Tia Kilifi 4. Tevita Piukana 5. Seteone Vatuvei 6. Tori Willie 7. Tyran Pettit-Young 8. Joseph Pelesio 9. Warren Smith 10. Daniel Arona 11. Daniel Penese 12. Patrick Hinder 13. Adrian Doyle 14. Jared Farkas 15. Harvard Mau 16. Dallas Burns 17. Zac Borg 18. Bowen Ryan
Referees: Charlie Suters;Sideline Officials: Luke Heckendorf, Jack Bird;
---

Lineup TBC

Lineup TBC
Referees: Dillian Wells;Sideline Officials: Ben Teague, Patrick Mackey;
---

Lineup TBC

1. Kaleb Farr 2. Blake McDermott 3. Jake Tago 4. Sean Sabutey 5. Maliko Filino 6. Aiden Glanville 7. Jake Rafferty-butfield 8. Veta Henry Seumanu 9. Meni Luke 10. Samuel Cookson 11. Liam Harris 12. Jedd Gordon 13. Emmanuel Petrus 16. Riley Stokes 17. Mitchell Atkinson 18. Mason Iaria 20. Joe Vaegaau 21. Aaron Wilson 22. Adam Petrus
Referees: Bradley Kiehne;Sideline Officials: Mark Bohan, Mitchell Stone;
---

Lineup TBC

Lineup TBC
Referees: Louis Matheson;Sideline Officials: Tim Hannon, Billy Greatbatch;
---

Lineup TBC

Lineup TBC
Referees: Tom Stindl;Sideline Officials: Charlie Suters, John Woods;

---