Recent Articles by Darren Flynn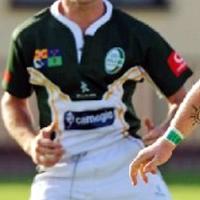 IRISH prop Ryan Tandy laments lost chance but hopes the Wolfhounds can progress to the semi-final play-off.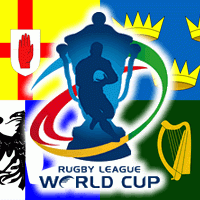 IRISH Wolfhounds name a 19-man squad for their opening World Cup match on Monday against Tonga.
FOR Toulouse Olympic coach Justin Morgan, the 2004/05 French Elite season has been a solid and mostly successful campaign, but one they've largely spent in the shadows. Despite sitting in second place on the ladder, his team of part timers has predictably been forced to play second fiddle to Super League bound UTC - both on the field and off it. The two sides have met four times this year (three times in the Elite and once in the Lord Derby Cup), and on each occasion the Catalans have come away with the points. In fact, Steve Deakin's men are undefeated this season - a draw with reigning champions, St Gaudens the only time they've failed to grab maximum points all year. UTC, or "Les Catalan Dragons" as they're to be known from next season, have been grabbing all the headlines off the field as well with their high profile Chairman Bernard Guasch embarking on a global recruitment campaign in a bid to ensure his club can mix it with the best that the English game has to offer. So, for Morgan and his troupe of art-timers, this Sunday's Challenge Cup home Quarter Final clash with Widnes represents the perfect opportunity to make some headlines of their own. A win over a full-time proffessional Super League outfit, no matter where they sit on the ladder, would be a huge coup for the club and the French game in general, but just how realistic are their chances? According to Morgan, it's anything but mission impossible. "We're confident we can win the game. We're certainly not going in there thinking we're happy to make the quarter-finals. Obviously we're going to be underdogs, but, playing at home, playing in the heat, travelling away for Widnes, we've got a few factors that are pointing in our direction. We're just hoping to put in a good performance to make people understand that French rugby league is certainly progressing".
Latest News
Latest Tweets