lingard (Eels)
Recent Articles by lingard (Eels)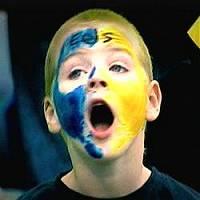 January 11th 2010 10:33pm by lingard (Eels)
ON a sunny winter day in 1966, I went with my father to Cumberland Oval. Parramatta pitted against the might of St George. My dad said, "There`s Ken Thornett", and "that`s Reg Gasnier"... A Forum Sevens article from early 2009....
Subscribe to our eNewsletter
Keep up to date with all the happenings in the world of Rugby League with our free eNewsletter!
Facebook
Lots of #NRL news so far right around the place! Head on over to www.LeagueUnlimited.com for all the...

22 hours ago

TEAMS | #NRL Round 8 is coming up - check out all the teamlists & officials for the weekend at http:...

1 day ago

2 days ago - 1 Likes

The Warriors have announced their team for Round 8 to face Melbourne at AAMI Park on ANZAC Day

Fo...

2 days ago - 1 Likes

FULL TIME at Sportingbet Stadium Penrith, with the Panthers defeating the Titans 14-12.

See how i...

3 days ago