RFL News
Average Article Views:
0.00
Recent Articles by RFL News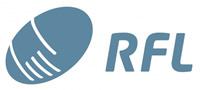 February 6th 2007 11:43am by RFL News
PROPOSALS to reduce the number of overseas players in Super League and change the salary cap are being considered.
February 1st 2007 09:09pm by RFL News
CHALLENGE Cup kicks off this weekend with matches between Community Game (amateur) clubs from England and Scotland.
Subscribe to our eNewsletter
Keep up to date with all the happenings in the world of Rugby League with our free eNewsletter!
Facebook
The Roosters have announced their team for Round 2.

Follow all the team announcements for Round 2...

5 hours ago

The Titans have announced their team for Round 2.

Follow all the team announcements for Round 2 h...

5 hours ago

The Storm have announced their team for Round 2.

Follow all the team announcements for Round 2 he...

5 hours ago

The Bulldogs have announced their team for Round 2.

Follow all the team announcements for Round 2...

6 hours ago

The Tigers have announced their team for Round 2.

Follow all the team announcements for Round 2 h...

6 hours ago