St Helens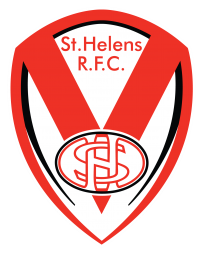 Players
Latest Club News

March 23rd 2012 09:19am by New South Wales Rugby League
FULL preview of Round 4 of the VB NSW Cup.
February 28th 2011 11:14am by Canberra Raiders
THE Canberra Raiders have continued to set new records this season in regards to club membership, surging past 7000 members for the first time in club history with two weeks to go before their season opener.
August 10th 2010 03:20pm by Knights media
THE Newcastle Knights will travel to New Zealand to take on the Warriors for this Sunday's round 23 clash.

July 6th 2010 01:51pm by Michael Hillier
QUEENSLAND have named their team to take on NSW Country in Bundaberg July 10th 2010

April 24th 2009 10:24pm by Josh Dutton
KARMICHAEL Hunt produced a wonderful performance to help Brisbane down Parramatta on Friday night by 40 points to 8.
Subscribe to our eNewsletter
Keep up to date with all the happenings in the world of Rugby League with our free eNewsletter!
Facebook
FULL TIME at ANZ Stadium, with the Bulldogs defeating the Tigers 30-10.
CROWD: 9,877

See how it ...

11 hours ago

HALF TIME at ANZ Stadium, and the Bulldogs lead the Tigers 24-0.

Follow all the action in our liv...

12 hours ago - 1 Likes

The Bulldogs are playing to cement their position in the top 8, whilst the Tigers have their pride o...

13 hours ago - 1 Likes

Referees will blow their whistles to signal when a tap restart can be taken after a 40/20 kick from ...

20 hours ago - 1 Likes

The Cronulla Sharks have been advised that five players currently contracted to the club have receiv...

2 days ago