New Zealand Rugby League
Click here to view New Zealand Rugby League 2016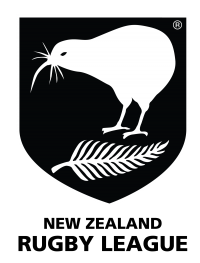 Not to be confused with New Zealand Rugby Union.
The New Zealand Rugby League (NZRL) is the governing body for the sport of rugby league football in New Zealand. The NZRL was founded on 25 April 1910 in preparation for a tour of Great Britain that same year.
The NZRL administers the Kiwis, the New Zealand national team. Currently they manage the National Competition, a seven Zone national competition played at 15s, 17s and Premier grades. The premier competition is known as the Pirtek National Premiership. They are also responsible for the annual National Secondary Schools tournament, and the NZ Residents 16s and 18s teams and the Junior Kiwis. They have previously managed the now defunct Lion Red Cup and Bartercard Cup competitions.
The NZRL is an incorporated society under the Incorporated Societies Act 1908. The current patron of the NZRL is Sir Peter Leitch, who replaced Helen Clark in the role in 2011.
Contents
1

History

2

Staff

3

Zones

4

Legends of League

5

See also

6

References

7

External links
History
In April 1910, the New Zealand Rugby League was formed for the purpose of administering the new code in New Zealand and "with the blessing of the Northern Rugby Football Union, on the condition that the Auckland District would not have the management of the entire game in New Zealand".
Staff
Board

Scott Carter (Chairman)
Ray Haffenden (Vice Chairman)
Garry Fissenden
John Bishop
Jennifer Rolfe
Meng Foon
Iva Ropati

Staff

CEO: Phil Holden
High Performance Manager: Tony Iro
Zones
Throughout New Zealand, the sport is administered by seven Zones and has fifteen districts and seven Affiliates.
Zones

Rugby League Northland (Northern Swords)
Akarana (Akarana Falcons)
Counties Manukau (Counties Manukau Stingrays)
Upper Central (Wai-Coa-Bay Stallions)
Mid Central (Central Vipers)
Wellington (Wellington Orcas)
Southern (South Island Scorpions / Canterbury Bulls)

Districts

Auckland Rugby League
Bay of Plenty Rugby League
Canterbury Rugby League
Coastline Rugby League
Gisborne Tairawhiti Rugby League
Manawatu Rugby League
Otago Rugby League
Southland Rugby League
Rugby League Hawke's Bay
Taranaki Rugby League
Tasman Rugby League
Waikato Rugby League
Wellington Rugby League
West Coast Rugby League
Whangarei City & Districts

Affiliates

Kiwis Association
Masters of Rugby League
Defence Forces
Māori Rugby League
Universities and Tertiary Students
Women's Rugby League
Pacific Island Rugby League
Legends of League
47 players have been inducted since the Legends of League was introduced in 1995.
1995 Inductees

Ron Ackland
Bert Avery
Roger Bailey
Tom Baxter
Mel Cooke
Cyril Eastlake
Mark Graham
Cliff Johnson
Hugh McGahan
George Menzies
John Percival
Kevin Tamati
Des White
Dennis Williams

2000 Inductees

Dean Bell
Lory Blanchard
Travers Hardwick
Karl Ifwersen
Charlie McBride
Bill McLennan
Cecil Mountford
Maurie Robertson
Bill Sorensen
Kurt Sorensen

2001 Inductees

Albert Baskerville
Jock Butterfield
Philip Orchard
Charlie Seeling
2007 Inductees

Roy Christian
Tony Coll
Olsen Filipaina
Gary Freeman
Scotty McClymont
Ron McGregor
Frank Mulcare
Pat Smith
Ken Stirling
Lance Todd

2008 Inductees

Albert Asher
Tawera Nikau
Jim Rukutai
Steve Watene

2010 Inductees

2012 Inductees (Wellington centenary)

Stephen Kearney
Colin O'Neil
John Whittaker

2013 Inductees (Canterbury centenary)

Jimmy Haig
Alister Atkinson
Mocky Brereton
Mark Broadhurst
See also
Rugby League in New Zealand
New Zealand Kiwis
Bartercard Cup
References
External links
Rugby league in New Zealand

Federations
Representative teams

Men's ("Kiwis")
Women's ("Kiwi Ferns")
Junior
Māori
Residents

New Zealand Kiwis
Zones

Northern
Auckland
Counties-Manukau
Upper Central
Mid-Central
Wellington
Southern

Districts

Auckland (team)
Bay of Plenty (team)
Canterbury (team)
Coastline (team)
Gisborne Tairawhiti (team)
Manawatu (team)
Northland (team)
Otago (team)
Southland (team)
Hawke's Bay (team)
Taranaki (team)
Tasman (team)
Waikato (team)
Wellington (team)
West Coast (team)

Australian competition teams

New Zealand Warriors (NRL)
Auckland Vulcans (defunct)
Auckland Lions (defunct)

Competitions

National Competition
Rugby League Cup
Bartercard Premiership (defunct)
Bartercard Cup (defunct)
Lion Red Cup (defunct)

New Zealand
domestic seasons

1908
1909
1910
1911
1912
1913
1914
1915
1916
1917

1918
1919
1920
1921
1922
1923
1924
1925
1926
1927

1928
1929
1930
1931
1932
1933
1934
1935
1936
1937

1938
1939
1940
1941
1942
1943
1944
1945
1946
1947

1948
1949
1950
1951
1952
1953
1954
1955
1956
1957

1958
1959
1960
1961
1962
1963
1964
1965
1966
1967

1968
1969
1970
1971
1972
1973
1974
1975
1976
1977

1978
1979
1980
1981
1982
1983
1984
1985
1986
1987

1988
1989
1990
1991
1992
1993
1994
1995
1996
1997

1998
1999
2000
2001
2002
2003
2004
2005
2006
2007

2008
2009
2010
2011
2012
2013
2014
2015
2016

2017
Rugby league in Oceania

Main articles

Australia
Cook Islands
Fiji
New Zealand
Papua New Guinea
Samoa
Solomon Islands
Tokelau
Tonga

Major federations

Asia-Pacific
Australia
Cook Islands
Fiji
New Zealand
Papua New Guinea
Samoa
Solomon Islands
Tonga

Major competitions

Australia
Cook Islands
Fiji
New Zealand
Papua New Guinea
Tonga
Solomon Islands

National teams

American Samoa
Australia
Cook Islands
East Timor
Fiji
Guam
Kiribati
Marshall Islands
Nauru
New Caledonia
New Zealand
Niue
Norfolk Island
Palau
Papua New Guinea
Samoa
Solomon Islands
Tahiti
Tokelau
Tonga
Tuvalu
Vanuatu
Wallis and Futuna

Women's national teams

Australia
Cook Islands
Fiji
New Zealand
Niue
Samoa
Tokelau
Tonga

Pacific Cup

1975
1977
1986
1988
1990
1992
1994
1996
1997
2004
2006
2009

Competitions

Anzac Test
Pacific Rugby League International
Four Nations
Peter Leitch QSM Challenge Trophy
Rugby League International Federation

Full members

Australia
Cook Islands
England
Fiji
France
Ireland
Jamaica
Lebanon
New Zealand
Papua New Guinea
Russia
Samoa
Scotland
Serbia
South Africa
Tonga
Ukraine
Wales

Affiliate nations

Belgium
Canada
Czech Republic
Denmark
Germany
Ghana
Greece
Hungary
Italy
Japan
Latvia
Malta
Morocco
Netherlands
Norway
Spain
Sweden
United Arab Emirates
United States

Unaffiliated nations

American Samoa
Argentina
Austria
Bosnia
Burundi
Catalonia
Chile
Ecuador
El Salvador
Estonia
Georgia
Moldova
New Caledonia
Niue
Norfolk Island
Peru
Philippines
Portugal
Solomon Islands
Thailand
Tokelau
Uruguay
Vanuatu
West Indies

International
competitions

Men's World Cup
Women's World Cup
Tertiary Student Rugby League World Cup
World Club Challenge
Four Nations
Tri-Nations
The Ashes
World Sevens
World Nines
Anzac Test
Asian Cup
Baskerville Shield
European Cup
European Shield
European Bowl
Mediterranean Cup
Pacific Cup
Saint Patrick's Day Test
Slavic Cup
Peter Leitch QSM Challenge Trophy
Atlantic Cup
Colonial Cup
Nordic Cup
Milan Kosanovic Cup
Balkans Cup
Cabramatta International Nines
Latino Rugby League Sevens

Awards and rankings

Hall of Fame
Golden Boot
RLIF Awards
World Rankings

Teams list
Sports governing bodies in New Zealand (NZL)

Summer Olympic Sports

Archery
Athletics
Badminton
Basketball
Beach volleyball
Boxing
Canoeing
Cycling
Diving
Equestrian
Fencing
Field hockey
Football
Golf
Gymnastics
Handball
Judo
Modern pentathlon
Rugby 7's
Rowing
Sailing
Shooting
Swimming
Synchronized swimming
Table tennis
Taekwondo
Tennis
Triathlon
Volleyball
Water polo
Weightlifting
Wrestling

Winter Olympic Sports

Biathlon
Bobsleigh
Curling
Skating (Figure, Speed & Short Track)
Ice Hockey
Luge
Skeleton
Skiing

Alpine
Cross Country
Nordic Combined
Freestyle
Jumping

Snowboarding

Other IOC Recognised Sports

Air sports
Auto racing
Bandy
Baseball
Billiard sports
Boules
Bowling
Bridge
Chess
Cricket
Dance sport
Floorball
Gliding
Karate
Korfball
Lifesaving
Motorcycle racing
Mountaineering and Climbing
Netball
Orienteering
Pelota Vasca
Polo
Powerboating
Racquetball
Roller sports
Rugby
Softball
Sport climbing
Squash
Sumo
Surfing
Tug of war
Underwater sports
Water ski
Wushu

Paralympics and Disabled Sports
Others Sports

Australian League Football
American Football
Gaelic Games
Rugby Union
Rugby League
Fish and Game New Zealand

Sport New Zealand
New Zealand Olympic Committee
Paralympics New Zealand
Competition Teams
Latest Competition News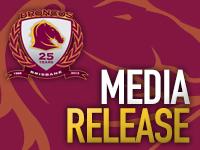 SCOTT Prince has this morning announced his retirement from the NRL at the conclusion of the 2013 season.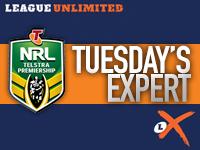 WE look back at the 12th round of the 2013 NRL Premiership, and see how the Player of the Year standings are tracking. Also features a look at the ladder after twelve rounds.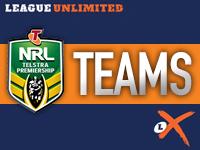 IT'S Round 10 of the NRL - Women in League Round. Teamlist Tuesday is here! Get the teams as they're announced right here.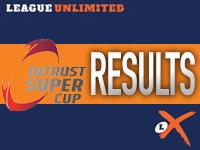 FULL results & standings from the weekend's action in Queensland's Intrust Super Cup, FOGS Cup and FOGS Colts Challenge.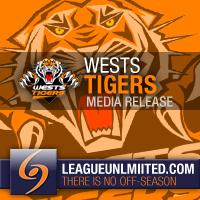 BALMAIN Tigers Rugby League Club were saddened to hear of the passing of Gary Mara on Wednesday whilst holidaying in the US with his family.