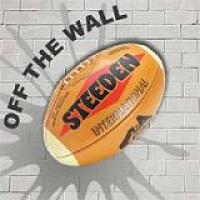 The weekend PR hype about the game being "reclaimed" by the fans is, one has to think, something of an overstatement.
The story indicated that News Limited is preparing to exit the game in the coming weeks. But the suggestion that somehow means the game will be reclaimed by the fans will depend not only on the new ownership structure, but the administrative structure that will accompany it.
The game will be effectively "owned" by the 16 NRL clubs - and the ownership of the clubs themselves are something of a mixed bad. Some are privately owned, one or two are owned by a range of shareholders, and are public companies, while others are effectively owned by their licensed clubs, or their membership.
I guess that translates into the fans regaining some control over the game - if they are shareholders in say the Broncos, or are members of principally Sydney based clubs which are owned by club members, and underwritten by their licensed clubs.
But the real issue is whether the new structure represents real change?
On that one we have to say that the jury is still very much considering its verdict.
It is apparent the CEO will be David Gallop - and the first Chairman will be Colin Love. Familiar names indeed!
The real test will be how much the administrative cost of running the game (currently by the NRL, ARL, NSWRL and QRL) will be reduced, and how much of the savings will be poured into "development" at the grass roots level, and into helping the 16 clubs remain viable.
On that one my confidence that we are going to see real reform is diminishing.
While an independent board is welcome, I worry that a board comprised solely of businessmen, and businesswomen will turn it into a business.
The game must not just be a business, it must also be a sport. Of course rugby league is a business, but it must not lose its community focus and obligation.
The board should include one or two members who can connect with the game at its grass roots, and in regional and rural communities. At least one of them should be a distinguished former player who is continuing to serve the game. Another should be an official with vast experience at the coal face of rugby league - as a club administrator, or in a similar role.
The AFL has nine commissioners. It seems that at least three had an AFL/VFL playing/coaching career.
None of the names I have seen speculated about for the proposed rugby league commission have had a substantial playing/coaching career.
That is something that needs to be addressed before the final structure is resolved in the coming weeks. There are a number of former NRL players who have gone on to a distinguished and successful career in business so if a business background is a pre-requisite then why not have a couple of directors who have had both a successful business career and a successful playing career?
The game is only going to get one chance to get its new structure right.
Sadly, it appears that self-interest has reared its unwanted head as that structure is being developed.
The reforms now being discussed must be about real and substantial change - not just about window dressing that disguises protecting vested interests who surely need to be pensioned off.
Based on what I read over the weekend we are going to get "reform lite". And that is the last thing a game facing many challenges needs!
---