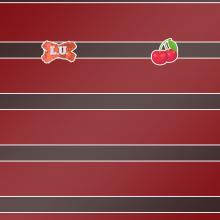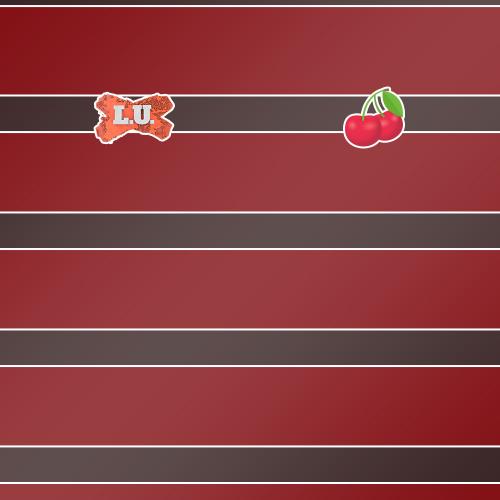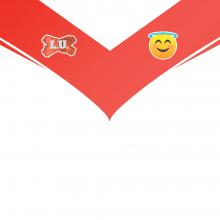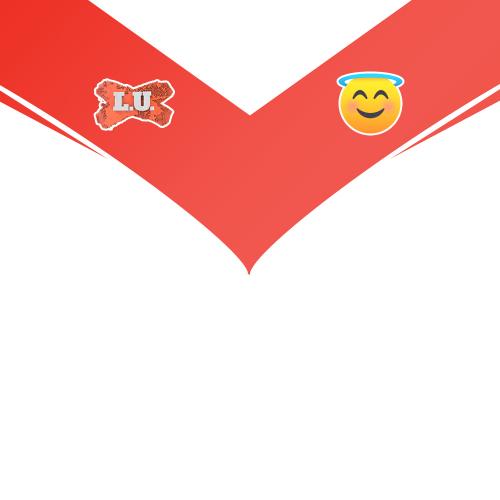 7:00am Sat November 28, 2020
Grand Final - KCOM Stadium
FULLTIME :: St Helens win the Grand Final in stunning fashion.
Try: St Helens
Scored by Jack Welsby. Kick to come.
VIDEO REFEREE! WHAT AN END TO THE GAME! Makinsons kick hit the post.. it bounced, bounced and it was youngster Jack Welsby who WINS IT FOR THE SAINTS!
St Helens lead
Warriors
4 - 8
St Helens
Field Goal: St Helens
Attempted by Tom Makinson.
Tom Makinson has a last ditch field goal, it hits the post..
Tied up at
Warriors
4 - 4
St Helens
Penalty Goal: Warriors
Attempted by Zak Hardaker.
He lines it up, he strides in and doesn't make the distance! Theo Fages who was the man who gave away the penalty takes the ball and eats up the metres.
Tied up at
Warriors
4 - 4
St Helens
Zac Hardaker will take the kick. The centre can win the game for Wigan with this kick.
SET RESTART FOR WIGAN! Theo Fages was offside. Now Wigan get a PENALTY. They can set up for the winner here.
Field Goal: St Helens
Attempted by Theo Fages.
Thoe Fages has a wild shot and it didn't make the distance. Seven tackle set for Wigan.
Tied up at
Warriors
4 - 4
St Helens
Sean O'Loughlin is back on for his final minutes of rugby league! Surely James Graham won't be far off himself.
Penalty Goal: St Helens
Kicked by Lachlan Coote.
Coote draws us level again. Eight minutes to find a winner.
Tied up at
Warriors
4 - 4
St Helens
PENALTY SAINTS! After some deliberation, Jackson Hastings is done for a harsh high tackle. Saints will look to tie us up.
PENALTY SAINTS! High tackle from Liam Farrell. Saints can take it deep on the attack.
Saints have upped their work here to get back to the lead. It was another wonderful take under pressure from Bevan French though and Wigan clear.
Conversion: Warriors
Attempted by Zak Hardaker.
Zac Hardaker hits the crossbar with his kick!
Warriors lead
Warriors
4 - 2
St Helens
Try: Warriors
Scored by Jake Bibby. Kick to come.
Wigan have peppered the right side of the field with their attack in the second half. Bibby has stumbled a few times but he was picture perfect there. He dives over for the first try after a sweeping backline move.
Warriors lead
Warriors
4 - 2
St Helens
The roles got reversed from the first half. Saints were stuck in their own 20 and an errant kick hits a Wigan player and is lost by Fages.
Wigan had finally got some room on the outside. Bibby could spy the tryline, he skips, loses his footing and goes over the sideline.
Wigan attempt to use the width of the field but the final pass goes astray and touches a Saints player. Wigan ball again.
Lovely kick from Thomas Leuluai. It looked wobbly off the boot but the chasers swarmed to Theo Fages and took the French half in-goal.
PENALTY WIGAN! Dom Peyroux took out Joe Burgess in the air.
James Roby tries to sneak over but he is forced back by Bevan French and co! Handover.
Wigan hand it right back. That is unforgivable. A forward pass from dummy half.
RED LIGHTS.. NO TRY! Zeb Taia was offside. It took a forensic look from the video official but Wigan survive and get the penalty.
VIDEO REFEREE! Zeb Taia looks sheepish after he somehow gets the ball but he looks to have not got it down.
Saints piling on the pressure now! Wigan have dropped off a few tackles and Theo Fages chips one which forces Jackson Hastings to concede the dropout. Another set coming for the defending Champions.
Strong carries from the backs from Saints have them over halfway. On last. Coote takes it into the line and dabs a kick which forces French to sumit.
The Australian is patched up and we're back on! Last tackle.
Time off again. Jackson Hastings is down after he copped a boot to the face accidently. The former Roosters man is sitting up and has a cut on his cheek.
Wigan had worked the opening well! Some quick hands put Jake Bibby on the outside of his man but the winger can't handle it. Let off for the Saints.
Eyes up footy from Hastings on last and Coote can only take the ball dead. Wigan have looked lively to start the second half.
We have a hooter! I was worried it was going to be unused but we do have a set restart for Wigan.
Sedate start from both sides. Got to their kicks and now, Saints have to work it out from their own end.
Hope everyone caught their breath and got their beverage of choice for what will be a second half to remember! Saints kick-off and we're off again!
Penalty Goal: St Helens
Kicked by Lachlan Coote.
Coote takes his time over the kick. The Australian fullback hears the hooter in the background and raises the flags. HALFTIME.
St Helens lead
Warriors
0 - 2
St Helens
PENALTY SAINTS! Shoulder charge from Morgan Smithies. Saints point to the sticks.
Oh no! Wigan hand it right back with Kevin Naiqama swooping on the bouncing ball.
Again, Wigan are kicking from deep but Lachlan Coote let it bounce and loses it on the second grab. Big chance coming for Wigan now.
Theo Fages tries to kick for himself and somehow comes up with the ball again! Saints kick on last again is tepid and Wigan are able to repel them.
Joe Greenwood has lost it trying to promote it for Wigan.
Huge save from the Saints defense. Wigan run it on last, Zac Hardaker who has shifted to the wing weaved towards the line but he is piled on by several Saints defenders. Handover.
PENALTY WIGAN! Strip in the tackle.
We have a stoppage as Tom Burgess has clipped the hip of Zeb Taia. He is headed down the tunnel to be checked out. Back on.
Another high kick and Saints are first to the loose ball. The Champions now have to work it out.
Zeb Taia tries to be first to the loose ball but he loses it. Wigan will have another set at the defending champions.
PENALTY WIGAN! Pullback from the Saints defender. Wigan looked electric with their first chance in the Saints half.
James Roby tries to catch out the Wigan defense with a 40/20 but it rolls just before the line needed for the Saints. Wigan again forced to work it out.
Wigan have held on again. Saints were given six again after a ricochet but the Warriors hold firm as the Saints were very sideways in their attack and held on again.
PENALTY SAINTS! Wigan haven't been able to get going. Another deep kick from Hastings is allowed to bounce back into Warriors hands. The chasers were offside. Easy passage for the Saints again.
Stout defense from Saints forced Jackson Hastings to kick from his own 20 but again, in attack, the move broke down on last. Wigan having to endure some heavy weather.
Saints try to stack the left side. Zeb Taia went close then a stabbed kick is easily handed by Bevan French.
PENALTY SAINTS! Escort from Zac Hardaker. Easy call. Saints can mount another challenge on the line.
Been a steady diet of high kicks from both sides. Reagan Grace almost snuck out the other side. The speedster would have been gone.
PENALTY WIGAN! Dangerous tackle from Zeb Taia.
Another high kick from Theo Fage. This time Makinson gets there first but he spills it.
Good response from Wigan! Saints try to get their winger involved with a high kick but a wonderful take by Joe Burgess.
Stab kick on last from James Roby forces Bevan French to knock it dead. Dropout incoming for Wigan.
It will take more than that to keep him down though. Thumbs up from the trainer and we're back on.
James Graham is involved early! The veteran forward charges towards the line, offloads and has stayed down after the hit. He doesn't look in good shape.
PENALTY SAINTS! Liam Bentley is hit high by Wigan's Liam Farrell.
Solid start from both teams. Completed the set and kicked downfield.
Both sides have strode onto the field here at the KCOM stadium! For a moment the whole stadium stood silent (which isn't tough with no crowd) but it was for all the people who have been effected by COVID-19! Now we're ready to kick-off!
Hello Rugby League! Good morning or evening depending on which hemisphere you reside in and we're here for the final rugby league game in 2020 and it is a cracker! Traditional rivals St Helens and Wigan Warriors do battle for the Super League crown which also doubles as a farewell for two stalwarts of the game in James Graham and Sean O'Loughlin. Wigan pipped the Saints for the League Leaders shield but St Helens has been the benchmark in the competition for the last few seasons, so we're set up for a wonderful contest. Grab your tea, coffee or whatever beverage you like and get ready for kick-off!
Referees & scorers:
Referees: Chris Kendall
Touch Judges: Scott Mikalauskas, Tom Grant
Video Referee: Ben Thaler
WIGAN WARRIORS (4)
Tries: Jake Bibby
Field Goals:
Conversions: Zak Hardaker (0/1)
Penalty Goals: Zak Hardaker (0/1)

ST HELENS (8)
Tries: Jack Welsby
Field Goals: Theo Fages (0/1), Tom Makinson (0/1)
Conversions:
Penalty Goals: Lachlan Coote (2/2)