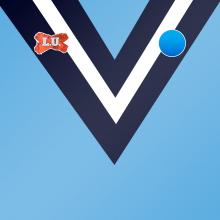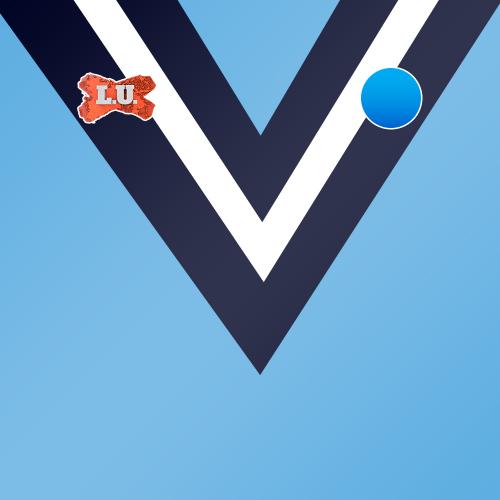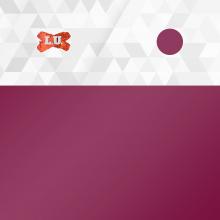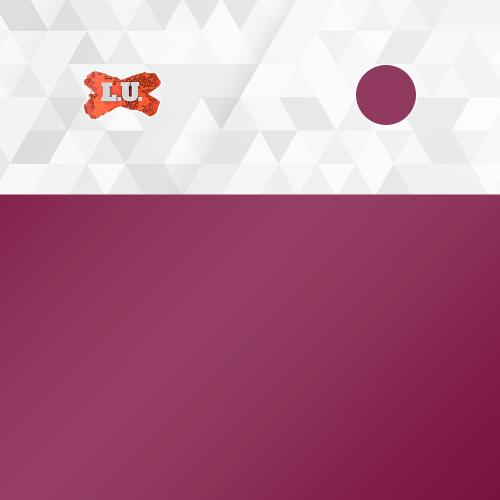 7:50pm Fri June 25, 2021
Origin - Sunshine Coast Stadium - Crowd: 7183
FULL TIME - Queensland's 70th minute penalty goal helps them to victory but it's a case of what should have been for NSW
Penalty Goal: Maroons
Kicked by Lauren Brown.
Lauren Brown converts the penalty goal from in front
Maroons lead
Blues
6 - 8
Maroons
Great kick from Ali Brigginshaw to weight the grubber perfectly into the ingoal and Botille Vette-Welsh has to push it dead - QLD gets a full set inside the NSW 20
Isabelle Kelly loses the ball trying to play it too quickly and NSW handing this on a platter to QLD
NO TRY - Tamika Upton crosses with ease as the NSW defence is caught napping but its reviewed by Grant Atkins who says there was an obstruction under the black and white application of the rule
PENALTY QLD: NSW defence strong but Belinda Sharpe finds a penalty to QLD for a late tackle on the last - Big defensive set for NSW
Ball gets knocked out of Keeley Davis' hands by Tazmin Gray but she's knocked it backwards so it's play on; NSW blowing some chances here
Another great take at the back from Botille Vette-Welsh gets NSW up and beyond halfway
No real play going on for NSW as Maddie Studdon tries a kick out of nothing, the ball ricochets around QLD players but Belinda Sharpe calls play on
Poor last tackle kick from Zahara Temara which runs well too deep and NSW get all their pressure relieved
PENALTY QLD: Maddie Studdon penalised for a flop and then staying in the ruck - Puts QLD into good attacking position
Botille Vette-Welsh reads the early kick from Zahara Temara as she goes back to clean it up
Penalty Goal: Blues
Kicked by Maddie Studdon.
Maddie Studdon from right in front of the posts has no issues levelling the scores
Tied up at
Blues
6 - 6
Maroons
PENALTY NSW: Chelsea Lenarduzzi penalised and put on report for a high tackle on Hannah Southwell right in front of the posts; NSW to take the 2
Shannon Mato loses the ball but she's not happy with NSW getting excited
OH NO...Still momentum in the tackle lets Millie Boyle fight to the line but all she needs to do is hold the ball to score and she loses it
Maddie Studdon goes to the air with the last tackle kick and a good take by Tamika Upton but QLD lose it play 2 inside their own 10
NSW last tackle options are poor as they spread wide but lose the ball with Meakes throwing the ball forward
Chelsea Lenarduzzi loses the ball in a driving tackle - Ali Brigginshaw thinks about challenging but Belinda Sharpe advises her not to
PENALTY QLD: Belinda Sharpe spots some high contact and penalises NSW
Karina Brown coming from the field for a HIA
Second phase play from NSW causes QLD trouble but then next play instead of going right where they had a massive overlap; NSW go short side and end up being caught on the last
Zahara Temara's kick is a floater and on the run Penitani takes a good catch
Maddie Studdon's kick finds some space but bounces nicely for Shenae Ciesiolka
Ali Brigginshaw sells the dummy but the kick was poor taking slips-like by Holli Wheeler
More pressure on NSW as they lose the ball just on their own side of halfway
Sarah Togatuki coming from the field quite groggy after a head knock
Destiny Brill loses the ball taking a dart from dummy half
PENALTY QLD: NSW trying to slow things down and it's too much for Belinda Sharpe and she penalises NSW
NSW kicking early but it's an odd tactic given that it's found Upton on the full again
Julia Robinson flies high but on the way down drops the catch
SECOND HALF IS GO! Queensland using the ball first as they get up to the 20m line on play 1
Corban Baxter loses the ball after she gets caught up in two minds with a stagnated attacking play
PENALTY NSW: Another tough call on the defenders as heavy contact is called high by referee Sharpe
Ali Brigginshaw loses the ball on the last tackle as she ran into the defensive line
SO CLOSE BUT SO FAR - NSW keep the ball alive thanks mainly to the work of Yasmin Meakes who keeps it alive then a great kick from Quincy Dodd is put down by Jess Sergis
Ali Brigginshaw kicks through the line on play 4, it's kicked again by QLD but it rolls dead
Sarah Togatuki loses the ball diving on the deflected kick from Ali Brigginshaw - QLD with the full set on NSW's line
Tallisha Harden coming off for a HIA after a head clash
PENALTY QLD: Momentum definitely with the Queenslanders now as NSW are penalised for ruck interference
Conversion: Maroons
Kicked by Lauren Brown.
Lauren Brown into the pouring rain converts Queensland's first try and the Maroons are in front
Maroons lead
Blues
4 - 6
Maroons
Try: Maroons
Scored by Destiny Brill. Kick to come.
The pocket rocket Destiny Brill spots a gap ourt of dummy half and dives through defenders to score and she's not getting denied this time
Tied up at
Blues
4 - 4
Maroons
PENALTY QLD: NSW penalised for a high tackle by referee Belinda Sharpe, replays showing it was a very tough call
Maddie Studdon loses the ball again on last tackle with an iffy pass
Jess Sergis saves the day knocking the ball down with it going backwards and then getting it back
PENALTY QLD: Simaima Taufa penalised for a crusher tackle and put on report as well
PENALTY NSW: A high tackle called against QLD as they concede their 3rd penalty of the night
Zahara Temara kicks from just outside the 40 and it goes into touch well inside the 20
Poor pass out to Maddie Studdon who was standing deep sees the NSW no.7 drop the pass
QLD unluckily called for a knock-on after Belinda Sharpe ruled the 1 on 1 strip travelled forward from Mato
Ali Brigginshaw kicks from inside the 40 but Botille Vette-Welsh takes it on the full before being hit hard
Maddie Studdon goes high with the kick but yet again Karina Brown takes a great take
Zahara Temara's kick deflected off an NSW defender but Botille Vette-Welsh gets back to clean it up
Time off with an injury concern for Hannah Southwell who rolled her ankle just leaving the line.
NO TRY - A bit of everything in that with Tiana Penitani taking the ball short of the line and then just losing it trying to reach back to the line
BUNKER: Belinda Sharpe is sending another effort to the bunker after a Hannah Southwell kick was dropped by QLD - She has said no try based on an NSW knock-on in the lead-up
A good kick from Zahara Temara just rolls a little too far and NSW get a 7 tackle set from the 20
QLD get the ball midfield after a great take midfield by Karina Brown off the bomb
BUNKER: A busy 30 seconds for rookie Bunker man Grant Atkins after NSW successfully challenged the play before, NOW: Destiny Brill looks to be held up but Belinda Sharpe says HELD UP
Queensland will get the ball back after the ball goes over Maddie Studdon's head and rolls dead
Conversion: Blues
Attempted by Hannah Southwell.
Hannah Southwell pushes the conversion across the face of the posts in tough kicking conditions
Blues lead
Blues
4 - 0
Maroons
Tazmin Walton ON REPORT for a late hit earlier in the set prior to the last penalty.
Try: Blues
Scored by Isabelle Kelly. Kick to come.
NSW are on fire to start the game, The Sky Blues have Queensland compressing their defence in the middle and then open up the space out wide and Isabelle Kelly wrestles her way to the line
Blues lead
Blues
4 - 0
Maroons
PENALTY NSW: A ruck infringement ruled by Belinda Sharpe and QLD concede a fifth tackle penalty
Zahara Temara kicks early from inside the 30 and it lands and plugs inside the 20
Blues come up with a poor play on the last after seemingly forgetting it was last tackle; Queensland using the ball from inside their own 20
PENALTY NSW: Belinda Sharpe blows the first penalty of the night after Queenslanders were caught offside
Belinda Sharpe calls time on at the Sunshine Coast Stadium and QLD kick things off - NSW spreading the ball wide from the start
The sides making their way out to a wet Sunshine Coast Stadium - Both sides lining up for Welcome To Country and Anthem
Referees & scorers:
Referees: Belinda Sharpe
Touch Judges: Karra-lee Nolan, Kailey Beattie
Video Referee: Grant Atkins
NEW SOUTH WALES WOMEN (6)
Tries: Isabelle Kelly
Field Goals:
Two Point Field Goals:
Conversions: Hannah Southwell (0/1)
Penalty Goals: Maddie Studdon (1/1)

QUEENSLAND WOMEN (8)
Tries: Destiny Brill
Field Goals:
Two Point Field Goals:
Conversions: Lauren Brown (1/1)
Penalty Goals: Lauren Brown (1/1)