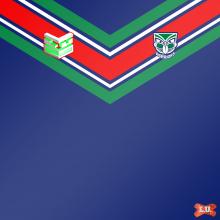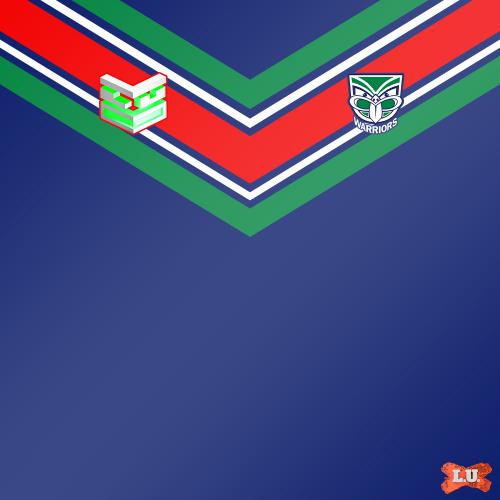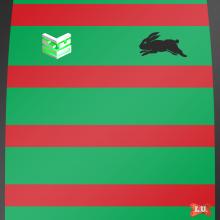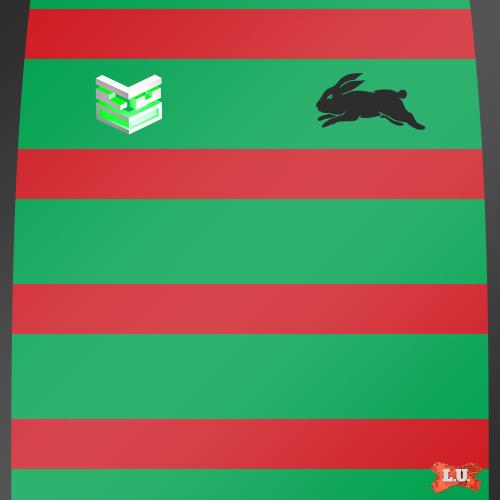 3:00pm Sat May 14, 2022
Round 10 - Suncorp Stadium, Milton - Crowd: 30503
Round 10: Warriors v Rabbitohs preview
Warriors and Souths look for magic reversal in form after shocking Round 9 performances
Neither of these sides have any excuse for losing in the way that they did last week.
The Warriors were away from home and significant underdogs against the Sharks, and based on that information, predictably lost by more than 3 converted tries.
Their performance goes from slightly below expectations to a historically embarrassing one when you consider the Sharks had a man sent off in the 16th minute and another sin binned in the 53rd minute.
They failed to score a single point during the period in which they were playing against 11-men. They made just two line-breaks throughout the entire match. The Sharks made 45 tackle breaks to the Warriors 18. The Sharks outgained the Warriors by an average of 6 metres per set.
I could keep listing these mind-boggling stats until the Cows come home. The point is that the Warriors were beyond terrible last week, their performance considered by some to be more embarrassing then when they conceded 70 on ANZAC day.
Last Thursday, Souths lost by 20 at home to the Broncos, who vastly outplayed them and were clearly the better team. It isn't the first time this year they've lost a game in which they were heavily favoured in, the other prominent one being against the Tigers a few weeks ago.
However, during that game against the Tigers, Souths could at least find solace in the fact that they were out-completed by more than 20% and only had 43% of the ball. Not desirable stats by any means, but ones that you could say are easier to correct than a more fundamental problem of poor red-zone attack.
The Rabbitohs do not have any of these excuses for their pitiful performance against Brisbane. They frequently looked lost while attacking the opposition line, only looking threatening after multiple repeat sets and still blowing most of those opportunities when they arose.
They had 53% of the ball and completed at a rate 2% higher than Brisbane, making 6 less errors, but still came nowhere near beating them even without Haas and Capewell.
It certainly spells trouble for the Redfern based club, who will be without Cam Murray this week after the lock sustained an injury last week. Isaiah Tass has been dropped for Jaxson Paulo in the centres, while Tom Burgess returns at prop, pushing Davvy Moale to the bench. Jai Arrow shifts to lock to cover Murray, with Jacob Host returning at second row. Kodi Nikorima will make his club debut from the bench, ironically against the team he was contracted to just a week ago.
For the Warriors, Marcelo Montoya returns from suspension, pushing Adam Pompey to centre and Rocco Berry out of the side. Tohu Harris' long awaited return from injury pushes Eli Katoa to the reserves.
Last meeting: Round 19 2021 - Rabbitohs 60 Warriors 22
Who to watch: Tohu Harris is so so important to the success of this Warriors forward pack. He has been named in the second-row, a position he started in for 5 out of his 15 starts last season, and his inclusion no doubt gives the Warriors the edge in the battle of the big men, especially with Cam Murray missing. Last year, he averaged a whopping 41 tackles per game, which is more than any Warrior has made so far this year. His presence in defence alone will allow his fellow forwards to focus some energy into actually running the ball, which is something the Warriors desperately need as they rank dead last in total metres gained so far this year.
For the Rabbitohs, Jaxson Paulo gets another chance to start in the centres this week following the exclusion of Isaiah Tass from the team. It's a position that has very low job security at the moment as Souths' edges continue to struggle in both attack and defence. Paulo's defensive numbers in his last start against Penrith were not pretty, missing 3 tackles and making just 6, however he was playing on the wing against a very good side in that game, and he has historically been more reliable when playing in his preferred position, making 8 tackles and missing none against Melbourne just two weeks earlier while wearing number 3. The matchup this week is sort of a dream for Paulo, the Warriors last week let in multiple tries down their right edge while defending against 12-men. This could be the game for Souths attack to finally get itself right, and Paulo stands to be a major beneficiary if that does occur.
The favourite: Souths are favoured by 6.5 points over the Warriors in this one.
My tip: Souths have just been so underwhelming so far this season, and I really don't expect to see that change, especially with someone as influential as Cam Murray out. The Warriors are one of the few teams with a worse form guide at the moment, but the return of Tohu Harris cannot be understated. Warriors by 4.
---