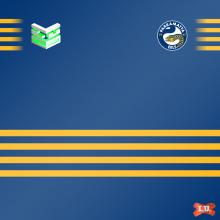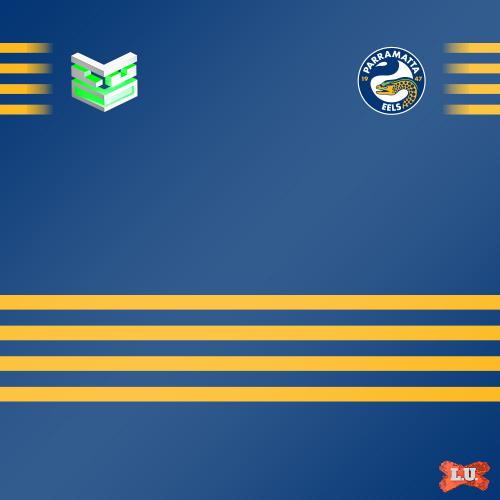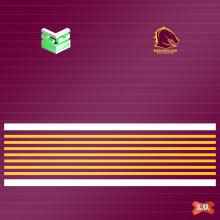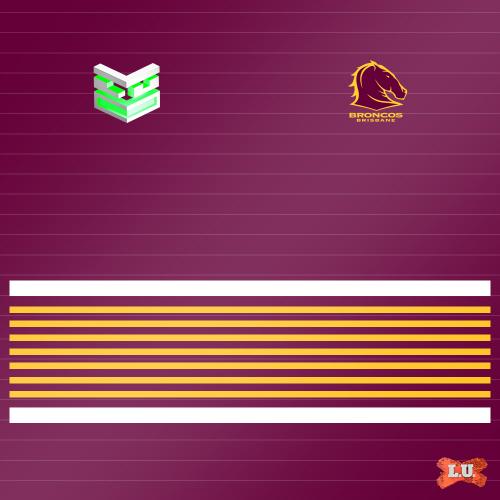 7:50pm Thu July 21, 2022
Round 19 - CommBank Stadium, Parramatta - Crowd: 11017
Round 19: Eels v Broncos preview
Eels Look For Rare 3rd Win In A Row in High Stakes Matchup With In-Form Broncos
Neither the Eels nor the Broncos should need any help getting properly motivated for this game. With the Storm on a three-game losing streak, the winner here will be in the top-four outright for at least a day, and could stay there pending the result of the Storm v Souths game on Saturday.
It marks the start of a crucial leg of the year for the Eels. In recent seasons, they've gaines the unwanted (but warranted) reputation of fading in the later rounds, and with six out of their last seven opponents currently sitting in the top eight, the time is now for Parramatta to sink or swim.
The Broncos have a slightly easier run home, facing four current bottom eight teams, and with the way they've been playing recently with a depleted roster, you wouldn't expect lower teams like the Dragons, Knights and Tigers to trouble them much, especially at full strength.
The crucial matches for the Eels and Broncos come against each other (twice, including this game) and a home game against the Storm. If either side can win all three of those, they'd be in the box seat to land a top-four berth for the first time since 2017.
Considering, then, the importance of this game, you'd think the Eels would have no trouble getting up for it. However, they have only won 3 in a row once so far in 2022, and that was way back in Rounds 3-5, which is odd for a team on the brink of the top four.
The Broncos, in comparison, have made winning consistently a habit, going on a 7-game streak at the peak of their powers around mid-season. They, like Parramatta, have won their last two games against inferior opposition, and have done so with a bits and pieces side.
With this in mind, you'd think the Broncos would be in the box seat for this one with how much better they are at backing up their victories. However, the Eels are at home, and that is a huge advantage for them, going 5-1 in games at CommBank Stadium so far in 2022.
If it seems odd that they've only played 6 games there so far in 2022, that's because it is. As a result, 5 of their last 7 games are at the fortress out West, something which massively aides their pursuit of a top four spot.
In team news, Ryan Matterson has been named to play his first game since Round 15, starting at lock for Marata Niukore, who moves to the bench, resulting in Ky Rodwell dropping out of the 17.
For the Broncos, their origin cavalry is back among other regular starters, with Corey Oates, Payne Haas, Corey Jensen, Kurt Capewell and Pat Carrigan assuming their usual positions. Billy Walters is injured, so Jake Turpin will start at hooker with Cory Paix covering him on the bench.
Last meeting: Round 7 2021 - Eels 46 Broncos 6
Who to watch: After a shaky few return matches, Maiko Sivo returned to form against the Warriors, the Fijian Flyer reminding Rugby League fans that he is the complete package on the wing. At his best, he is a genuine game winner, and has proven as much by doing just that in the past, Round 2 against the Storm last year coming to mind where he leapt over George Jennings to catch the ball and score the winning try. His efforts last week were equally impressive, taking an intercept and showing superb awareness to draw the chasers and then pass to Waqa Blake, who scored. He was then involved in another long rang try off a kick return, outpacing the Warriors cover defence to score his 3rd try of the year. All up, he finished with the stats of 8 runs for 183 metres, a line break, a try assist, 3 tackle breaks and a try. Look for him to continue making an impact during the Eels' run home.
It's safe to say that Patrick Carrigan is the most improved player in the NRL. Fresh off winning a deserved man of the series award in origin, Carrigan will no doubt continue making the impact he's made all season for the Broncos. In the origin decider, he made 130 running metres, 2 tackle breaks, 3 offloads and, perhaps most impressive of all, 47 tackles with only 3 misses, all while only playing for 67 minutes. What's also helped Carrigan make the leap this year has been the development of his ball playing, which has added another dimension to the Broncos' attack, allowing for halfback Adam Reynolds to have much more room when organising/creating things for his side. His improvement has also helped the Broncos forward pack not be a one man band, with Payne Haas not having to do everything for his team to have a shot at winning the battle of the middle.
The favourite: The Eels are 3.5 point favourites at the time of writing.
My tip: This obviously has potential to be the game of the round, and with both sides so evenly matched it's hard to say with any confidence who's going to win. I'll go with the Eels purely because they're at home. Eels by 6.
---