Results and Scorers:
RESULTS: 2017 FOGS Colts Challenge Round 16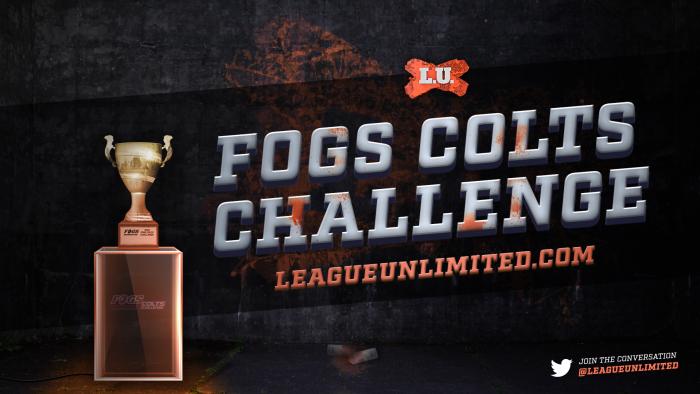 All the results and scorers from the sixteenth and final round of the QRL FOGS Colts Challenge.
All listed times are AEST (NSW/QLD/VIC/ACT).
---
RELATED: See the full list of 2017 FOGS Colts Challenge Draw and Results.
---
Ipswich Jets 0 Redcliffe Dolphins 90
Venue: Cahill Park
Date: Saturday 26 August 2017 at 3:25pm
Ipswich Jets (0)
Redcliffe Dolphins (90)
Tries: Michael Walit 3, Regan Baker 2, Bailey Butler 2, Brett Anderson 2, Corban Daniels 3, Zachary Kerr, Bailey Pengelly, Luke French, Unngoorra Harbour, Jayden Newbould
Goals: Reece Braun 10, Corban Daniels 1
---
Easts Tigers 36 Burleigh Bears 0
Venue: Suzuki Stadium, Langlands Park
Date: Saturday 26 August 2017 at 4:00pm
Easts Tigers (36)
Tries: Lachlan Foulds 2, Aaron Pidcock 2, Ryan Cameron, Jesse Uhlmann
Goals: Nathan Brown 6
Burleigh Bears (0)
---
Tweed Heads Seagulls 36 Souths Logan Magpies 22
Venue: Piggabeen Sports
Date: Sunday 27 August 2017 at 12:25pm
Tweed Heads Seagulls (36)
Tries: Luke Polson 2, Bayley Gill, Will Woolley, Isaac Lee, Curtis Dansey-Smaller
Goals: Bayley Gill 3, Jack Conlan 2
Souths Logan Magpies (22)
Tries: Clayton Mack 2, Lorenzo Chung-Kwan, Brad Frith
Goals: Brad Frith 3
---
Norths Devils 72 Wynnum Manly Seagulls 12
Venue: Bishop Park
Date: Sunday 27 August 2017 at 1:25pm
Norths Devils (72)
Tries: Sam Collins 3, Lachlan Gallegos 4, Liam Horne 2, Kalemb Hart, Michael Molo, Kegan Tuhega, Joe McGuire
Goals: Jack Miers 10
Wynnum Manly Seagulls (12)
Tries: Reece McKenzie-O'Brien, Mitipere Tuatai
Goals: Jack Callow
---
Sunshine Coast Falcons 30 Western Mustangs 18
Venue: Sunshine Coast Stadium
Date: Sunday 27 August 2017 at 3:30pm
Sunshine Coast Falcons (30)
Tries: Dakota Tolhurst 2, Beau Condon 2, Jake Egan, Brody Riseborough
Goals: Liam Taylor 3
Western Mustangs (18)
Tries: Daniel Dean, Bryce Whale, Hayden Packer
Goals: Jordyn Kuhn 3
---
RELATED: Click here to view the current FOGS Colts Challenge ladder.