Late Mail:
The Late Mail: Panthers v Devils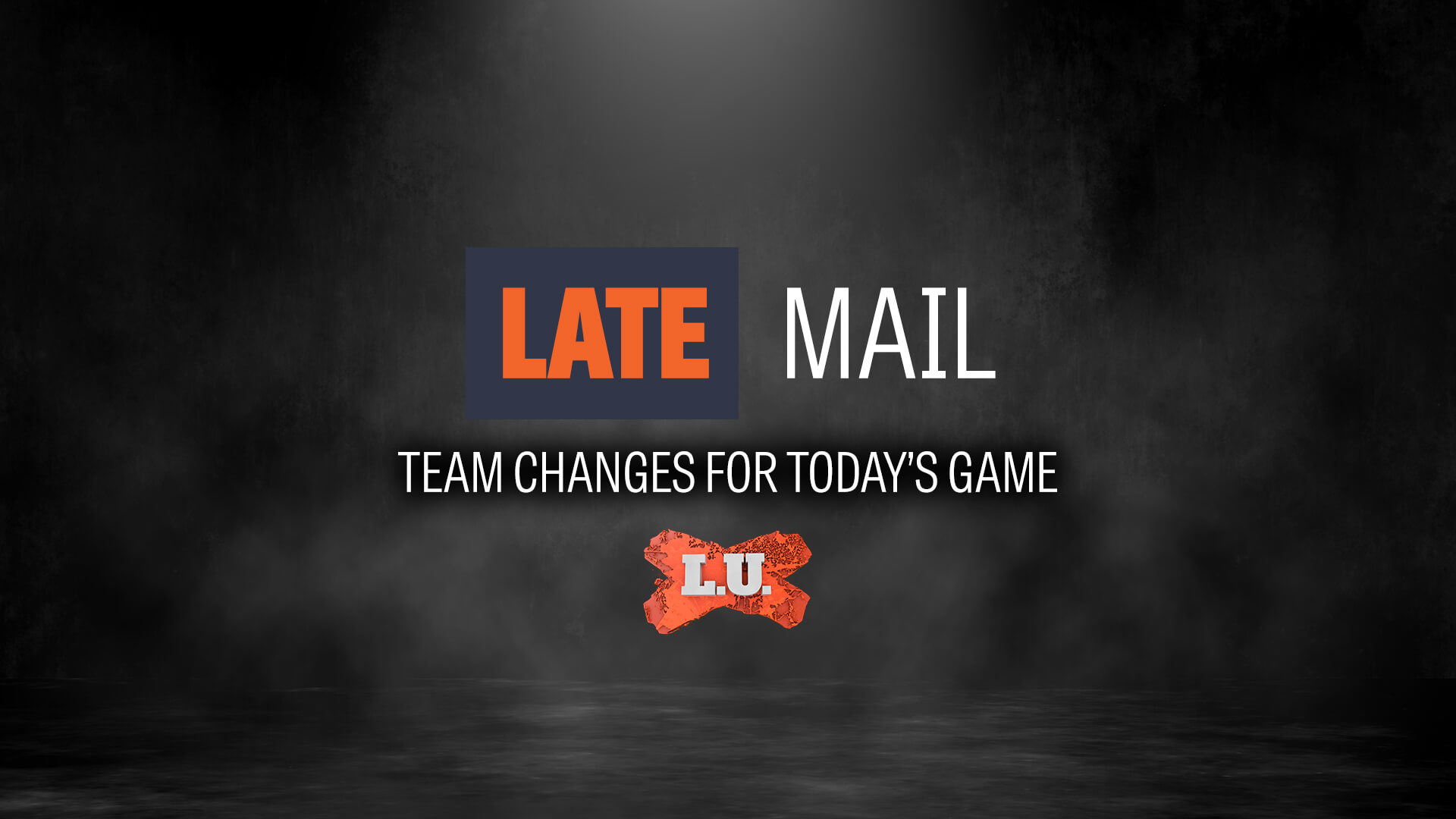 Penrith Panthers v Norths Devils
Panthers: No changes from the team named earlier in the week. Thomas Jenkins returns after missing the grand final last week in place of Sean O'Sullivan (18th man for NRL).
Devils: Tyson Gamble is out. Jack Ahearn moves into the halves and Jayden Corrigan comes into the backline.
---
Penrith Panthers
1. Isaiah Iongi 2. Christian Crichton 3. Robert Jennings 4. Thomas Jenkins 5. Sunia Turuva 6. Jack Cole 7. Kurt Falls 8. Lindsay Smith 9. Soni Luke 10. Matt Eisenhuth 11. Preston Riki 12. Chris Smith 13. J'maine Hopgood 14. Luke Sommerton 15. Eddie Blacker 16. Liam Henry 17. John Faiumu 18. Mavrik Geyer
Norths Devils
5. Matthew Milson 2. Rashaun Denny 3. Jacob Gagan 4. Tony Tumusa 19. Jayden Corrigan 6. Connor Broadhurst 1. Jack Ahearn 16. Jerome Veve 9. Kierran Moseley 10. Jayden Stephens 11. Brendan Piakura 12. Leivaha Pulu 13. Michael Sio 14. Viko Puliuvea 14. Liam Horne 17. Sam Lavea 20. Lloyd Perrett 18. Moses Noovao-McGreal
---