Results and Scorers:
RESULTS: 2021 Betfred Championship Round 17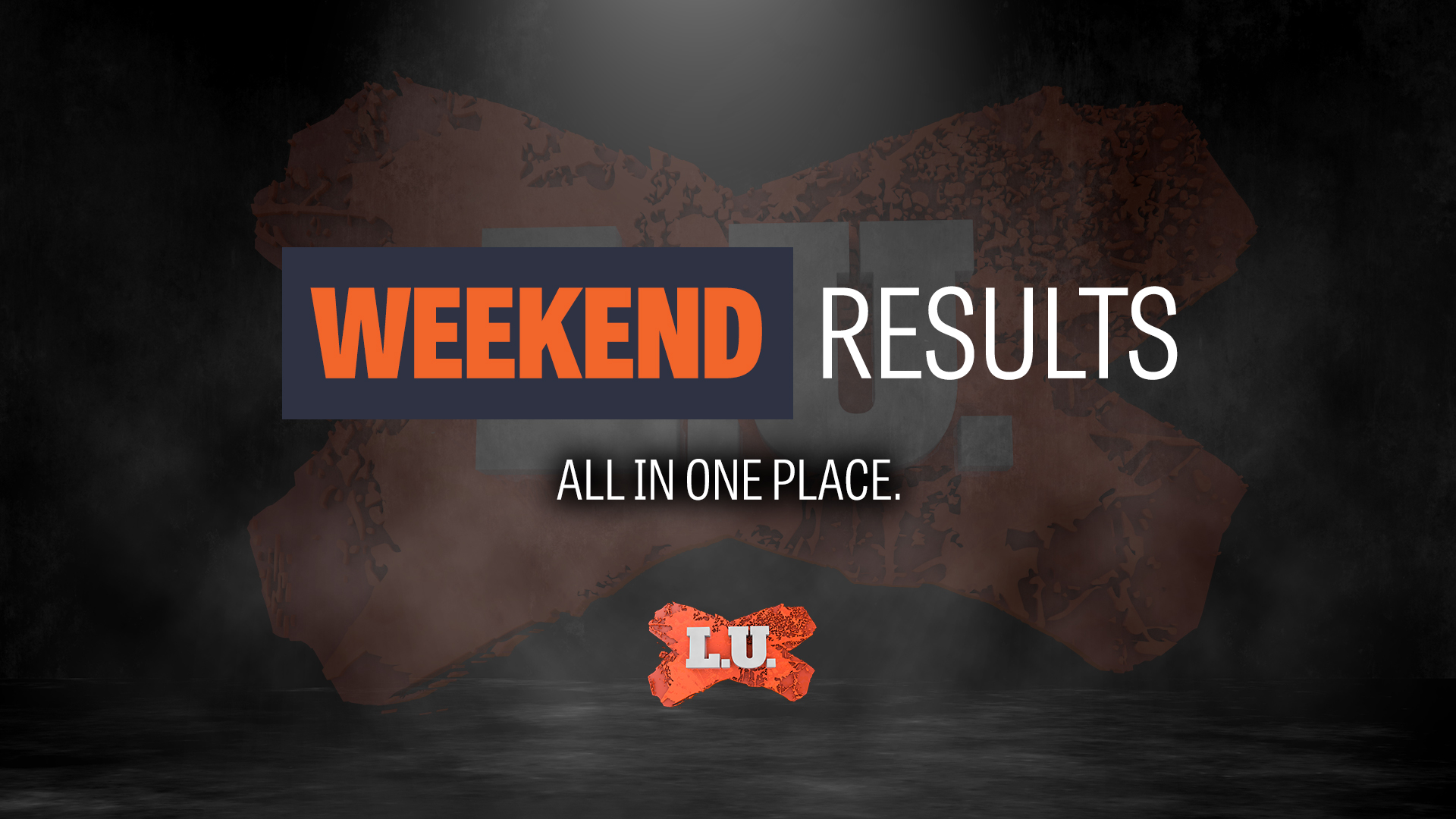 All the results and scorers from the seventeeth round.
All listed times are AEST (NSW/QLD/VIC/ACT).
---
RELATED: See the full list of 2021 Betfred Championship Draw and Results.
---
Newcastle Thunder 12 Bradford Bulls 36
Venue: Kingston Park
Date: Sunday 15 August 2021 at 2:00am
Newcastle Thunder (12)
Tries: Jack Johnson, Kieran Gill
Goals: Josh Woods 2
Bradford Bulls (36)
Tries: Steve Crossley, David Foggin-Johnston 2, Adam Rooks, George Flanagan 2
Goals: Jordan Lilley 5
---
Featherstone Rovers 44 York City Knights 14
Venue: Millennium Stadium
Date: Sunday 15 August 2021 at 3:00am
Featherstone Rovers (44)
Tries: Ben Blackmore, James Harrison, Alex Walker 2, Craig Hall 4
Goals: Craig Hall 6
York City Knights (14)
Tries: Ben Jones-Bishop 2, Matty Marsh
Goals: Corey Johnson 1
---
Dewsbury Rams 23 Widnes Vikings 22
Venue: Tetley's Stadium
Date: Monday 16 August 2021 at 12:00am
Dewsbury Rams (23)
Tries: Matthew Fleming, James Beckett, Dale Ferguson
Goals: Riley Dean 3
Field Goals: Riley Dean 1
Widnes Vikings (22)
Tries: Steve Tyrer, Deon Cross, Joe Edge, Kenny Baker
Goals: Jack Owens 3
---
Sheffield Eagles 25 Oldham RLFC 18
Venue: Keepmoat Stadium
Date: Monday 16 August 2021 at 12:00am
Sheffield Eagles (25)
Tries: Matty James, Oliver Davies, Ryan Millar, Josh Guzdek
Goals: Josh Guzdek 4
Field Goals: Harry Tyson-Wilson 1
Oldham RLFC (18)
Tries: Danny Langtree, Martin Reilly, Tyler Dupree
Goals: Dan Abram 3
---
Swinton Lions 6 Batley Bulldogs 38
Venue: Heywood Road
Date: Monday 16 August 2021 at 12:00am
Swinton Lions (6)
Tries: Luis Roberts
Goals: Luis Roberts 1
Batley Bulldogs (38)
Tries: Johnny Campbell 2, George Senior, Alistair Leak 3, Greg Johnson
Goals: Tom Gilmore 5
---
Whitehaven RLFC 32 London Broncos 18
Venue: Recreation Ground
Date: Monday 16 August 2021 at 12:00am
Whitehaven RLFC (32)
Tries: Tom Wilkinson, Liam Cooper, Andrew Bulman, Nikau Williams, Lachlan Walmsley
Goals: Lachlan Walmsley 5
London Broncos (18)
Tries: Abbas Miski, Josh Hodson, Rhys Curran
Goals: Chris Hankinson 3
---
RELATED: Click here to view the current Betfred Championship ladder.