World Club Challenge
Click here to view World Club Challenge 2015
The World Club Challenge is an annually competition between the winners of the Australian NRL and the European Super League. The first such match was played in 1976 but did not become a regular fixture until the late 1980s. It was also punctuated in the 1990s by the Super League war but has been held every year since 2000. The South Sydney Rabbitohs are the current champions, having defeated St Helens 39–0 in 2015.
As the World Club Series championship match is a match between the premiers of the National Rugby League and Super League, it has been possible for teams from New Zealand, France and Wales to win it as well as England and Australia, however, to date only English and Australian sides have competed in and won the World Club Challenge.
In 2015 two other games were added to expand the World Club Challenge. These games are exibition matches in the World Club Series before the main game, the World Club Challenge.
Contents
1

History

1.1

1976–1999: Origin and Development

1.2

2000–2014: Regular competition

1.3

2015-Present: World Club Series

2

List of participants

3

Results

4

Records

4.1

Biggest Win

4.2

Attendence

5

References
History
1976–1999: Origin and Development
The competition began so unofficially in 1976 as a match between Sydney's Eastern Suburbs and Premiership winners St Helens. In 1987, another unofficial match took place when Wigan chairman Maurice Lindsay invited Manly-Warringah to Central Park.
The first official World Club Challenge was between Widnes and Canberra in 1989. Three further matches, each involving Wigan, were staged in the early 1990s with the 1994 match being staged in Australia. This would be the last time for 20 years that this would happen.
If only we could see a genuine contest between Wigan and Brisbane – a World Club final. Alas, it will never happen. Oh sure, a game might be arranged, but logistics dictate that one side would be out of season, rusty or tired, and away from home.
"
"
The Sydney Morning Herald, September 1992
After the 1994 match logistical issues meant the concept was put on hiatus until it was revived in 1997. With the outbreak of Australia's Super League War in 1995, the World Club Challenge was not staged again until 1997 when the competition was restructured to include twenty-two clubs from the Australian and European Super Leagues. With six rounds in two hemispheres and $1,000,000 prize money, the competition was prohibitively expensive to stage and reportedly lost over $5,000,000. This, coupled with the poor ratings and attendances both in Australia and Europe, led to the competition being postponed for two seasons.
Returning to a one-off match between the League champions in 1998, a World Club Challenge as a show-piece fixture at Ellis Park in Johannesburg was mooted. However this didn't eventuate.
2000–2014: Regular competition
When it was resurrected in 2000, the World Club Challenge was once more played between the winners of the premierships in Australasia and Europe. During this period it was contested annually in the United Kingdom in late January or early February, before the commencement National Rugby League season and the Super League season. Over this period Super League teams dominated the tournament winning 7 of 9 matches, and this led one Australian commentator to deride the competition, citing the British refusal to play the game outside of the UK, the effects of jet lag on an Australian team who arrived in England only a couple of days before the game, and wintry conditions as reasons for Australian team's poor performance. In addition, the games were being played at the beginning of the new season instead of at the end of the previous season, so the rosters of both sides had normally changed considerably, therefore the teams that took the field were not the ones that won the respective premierships. For these reasons, it was viewed as merely a pre-season warm up game by most Australasian teams and fans.
Since the 2009 tournament, its popularity has increased with stronger crowds and also with Australian teams taking the concept more seriously, Australian teams were arriving earlier to acclimatize the players and often organising warm up games with other super league sides and this created a much stronger showing and improved results. This also led to an increased movement to having the tournament staged in Australia. During this period, the matches were fixtured in late February, still before the commencement National Rugby League season but in the early stages of the new Super League season.
In mid-2012, a working party was established to look into the feasibility of conducting the match in either a neutral or Australian venue and also looking into the possibility of expanding the tournament. In February 2013, the changes to the tournament were gaining momentum with the NRL and Super League agreeing to begin alternating the World Club Challenge tournament between UK and Australia. These changes were finally confirmed in November 2013, with both parties agreeing that the 2014 World Club Challenge would be the first held in Australia since 1994. In addition, commencing in 2015, the tournament will also be expanded to six teams. The World Club Challenge return to Australia in 2014 was a success with a solid crowd numbers of just over 31,000, with the Sydney Roosters defeating the Wigan Warriors 36-14. During the game, Sydney's Michael Jennings became the first player to score a hat trick of tries in a World Club Challenge.
2015-Present: World Club Series
Main article: World Club Series
In September 2014 it was announced that the World Club Challenge name would be changed to the World Club Series with six clubs participating - 3 from each league. It took place between February 20–22, 2015, and featured three matches, the first and second essentially being two exhibition games and the final game being for the Championship trophy between the two respective premiers as in previous years.
List of participants
excludes pool games in 1997
World Club Challenge Participants

Colors
Club
Established
City
Stadium
Capacity*
Titles (Last)

Bradford Bulls
1907
Bradford, West Yorkshire
Odsal Stadium
27,491
3 (2006)

Brisbane Broncos
1987
Brisbane, Queensland
Suncorp Stadium
52,500
2 (1997)

Canberra Raiders
1981
Canberra, Australian Capital Territory
Canberra Stadium
25,000
0

Canterbury-Bankstown Bulldogs
1934
Canterbury, New South Wales
ANZ Stadium
84,000
0

Hunter Mariners
1995
Newcastle, New South Wales
Topper Stadium
11,000
0

Leeds Rhinos
1864
Leeds, West Yorkshire
Headingley Carnegie Stadium
20,500
3 (2012)

Manly Warringah Sea Eagles
1946
Manly, New South Wales
Brookvale Oval
23,000
1 (2009)

Melbourne Storm
1997
Melbourne, Victoria
AAMI Park
30,050
2 (2013)

Newcastle Knights
1988
Newcastle, New South Wales
Hunter Stadium
33,000
0

Penrith Panthers
1966
Penrith, New South Wales
Sporting Bet Stadium
22,500
0

South Sydney Rabbitohs
1908
Redfern, New South Wales
ANZ Stadium
84,000
1 (2015)

St George Illawarra Dragons
1998
Sydney, New South Wales
WIN Jubilee Oval
22,000
1 (2011)

St Helens
1873
St Helens, Merseyside
Langtree Park
18,000
2 (2007)

Sydney Roosters
1908
Sydney, New South Wales
Allianz Stadium
45,500
3 (2014)

Wests Tigers
1999
Sydney, New South Wales
Campbelltown Stadium
22,000
0

Widnes Vikings
1875
Widnes, Cheshire
Select Security Stadium
13,500
1 (1989)

Wigan Warriors
1872
Wigan, Greater Manchester
DW Stadium
24,057
3 (1994)
*capacity for Rugby League games may differ from official stadium capacity.
Results
Year
Result
Stadium
Winners
Score
Runners-up
1976
Eastern Suburbs
25–2
St Helens
Sydney Cricket Ground
1987
Wigan Warriors
8–2
Manly Sea Eagles
Central Park
1989
Widnes Vikings
30–18
Canberra Raiders
Old Trafford
1991
Wigan Warriors
21–4
Penrith Panthers
Anfield
1992
Brisbane Broncos
22–8
Wigan Warriors
Central Park
1994
Wigan Warriors
20–14
Brisbane Broncos
ANZ Stadium (Brisbane)
1997*
Brisbane Broncos
36–12
Hunter Mariners
Ericsson Stadium
2000
Melbourne Storm
44–6
St Helens
DW Stadium
2001
St Helens
20–18
Brisbane Broncos
Reebok Stadium
2002
Bradford Bulls
41–26
Newcastle Knights
John Smith's Stadium
2003
Sydney Roosters
38–0
St Helens
Reebok Stadium
2004
Bradford Bulls
22–4
Penrith Panthers
John Smith's Stadium
2005
Leeds Rhinos
39–32
Canterbury Bulldogs
Elland Road
2006
Bradford Bulls
30–10
Wests Tigers
John Smith's Stadium
2007
St Helens
18–14
Brisbane Broncos
Reebok Stadium
2008
Leeds Rhinos
11–4
Melbourne Storm
Elland Road
2009
Manly-Warringah Sea Eagles
28–20
Leeds Rhinos
Elland Road
2010
Melbourne Storm*
18–10
Leeds Rhinos
Elland Road
2011
St George-Illawarra Dragons
21–15
Wigan Warriors
DW Stadium
2012
Leeds Rhinos
26–12
Manly-Warringah Sea Eagles
Headingley Carnegie Stadium
2013
Melbourne Storm
18–14
Leeds Rhinos
Headingley Carnegie Stadium
2014
Sydney Roosters
36–14
Wigan Warriors
Allianz Stadium
2015
South Sydney
39-0
St Helens
Langtree Park
(1997*- Tournament)
(*- Melbourne Storm stripped of title)
Winners
| | Club | Wins | Winning years |
| --- | --- | --- | --- |
| 1 | Sydney Roosters | 3 | 1976, 2003, 2014 |
| 2 | Leeds Rhinos | 3 | 2005, 2008, 2012 |
| 3 | Bradford Bulls | 3 | 2002, 2004, 2006 |
| 4 | Wigan Warriors | 3 | 1987, 1991, 1994 |
| 5 | Melbourne Storm | 2 | 2000, 2013 |
| 6 | St Helens | 2 | 2001, 2007 |
| 7 | Brisbane Broncos | 2 | 1992, 1997 |
| 8 | South Sydney Rabbitohs | 1 | 2015 |
| 9 | St George Illawarra Dragons | 1 | 2011 |
| 10 | Manly-Warringah Sea Eagles | 1 | 2009 |
| 11 | Widnes Vikings | 1 | 1989 |
| | Country | Wins |
| --- | --- | --- |
| 1 |  United Kingdom | 12 |
| 2 |  Australia | 10 |
Records
Biggest Win
| Year | Winner | Score | Loser |
| --- | --- | --- | --- |
| 2015 | South Sydney Rabbitohs | 39-0 | St Helens RFC |
Attendence
| Year | City | Stadium | Attendence |
| --- | --- | --- | --- |
| 1994 | Brisbane | ANZ Stadium | 54,220 |
References
| | |
| --- | --- |
| | This article has not been added to any categories. Please help out by adding categories to it so that it can be listed with similar articles. (July 2015) |
Competition Teams
Latest Competition News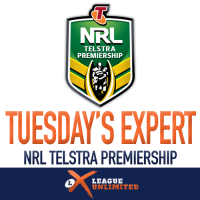 ​WE'VE arrived at the end of the Round 7 of the 2014 National Rugby League Telstra Premiership! Check out all the results, reports and player of the year points right here.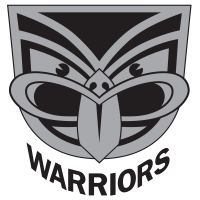 THE New Zealand Warriors have returned to the winners circle after their 54 points flogging last week with a 26-12 victory over the Newcastle Knights at Mt. Smart Stadium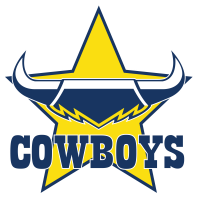 AN 80th minute disallowed try to Parramatta winger Vai Toutai was the difference between heartache and jubilation at Parramatta Stadium tonight as the North Qld Cowboys defeated the Eels 14-10 in front of 9,157 fans.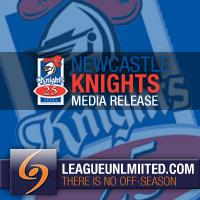 THE Newcastle Knights confirm Zeb Taia has accepted a three-year contract to play with Frances' Catalan Dragons, commencing next season.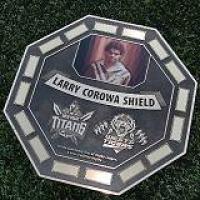 LEAGUEUNLIMITED'S Paul Mitry analyses the battle for the Larry Corowa Shield between the Gold Coast Titans and Wests Tigers this Friday night.